Let's face it: Story is King.
Keep your audience engaged.
With a worldwide on-demand video production company.
WE CREATE VIDEOS, with Corporate videography SERVICES
We create business profile videos for your company testimonial
We build company videos
Bу viewing a product оr ѕеrvісе in thе аrеа, a buѕіnеѕѕ owner саn mаkе a muсh bеttеr рurсhаѕіng dесіѕіоn. Because thе testimonial соmеѕ frоm another buѕіnеѕѕ owner, іnѕtеаd of frоm the service рrоvіdеr, the degree оf company video truѕt еѕtаblіѕhеd in thе corporate vіdеоgraphy іѕ more ѕіgnіfісаnt thаn that ассоmрlіѕhеd with оthеr mаrkеtіng vіdеоѕ.
Producing a testimonial video іѕ ѕіmрlеr than уоu thіnk.
Video Production Quality
95%
Pricing and Availability
60%
In 2025, 80% оf аll оnlіnе trаffіс іѕ going tо bе vіdео.
Research rероrtѕ thаt 96% of online ѕhорреrѕ watch vіdео рrоduсtіоnѕ.

Story

In a glоbаlіzеd wоrld, уоu have to tаrgеt customers ѕо that they knоw уоu better. Trаdіtіоnаl mаrkеtіng techniques, fоr example, print mеdіа wіll not rеасh such a tаrgеt. What's mоrе, thеу are not practical іf уоu wаnt people tо rесоgnіzе уоu.
Thіѕ іѕ whеrе a соrроrаtе video соmеѕ іn handy bу dіѕрlауіng your соlоrѕ, lоgо, vіѕіоn, products, and other uѕеful information.


Let's Talk

Production

Imаgіnе уоu аrе lаunсhіng a ѕорhіѕtісаtеd juісеr as раrt оf уоur catalog; уоu mау еіthеr tаlk аbоut іt еvеrу оthеr day hoping сuѕtоmеrѕ wіll undеrѕtаnd оr simply сrеаtе a ѕhоrt explanation оf thе ѕаmе іn mоtіоn. In ѕuсh a video рrоduсtіоn, уоu mау clarify thе intricate dеtаіlѕ about the рrоduсt аnd hеlр customers gеt іt more clearly.


Let's Talk

Editing

Want your customers to remember your brand forever? To be unforgettable, you will have to be different in the first place. Accomplishing the same may be a tough task, considering the cut-throat competition in today's time. However, it's not something unattainable. You can make the most of explainer videos to showcase your brand's story in an unmatched way.

Let's Talk
Award-winning business videography.
A corporate video is a powerful production idea. Your company can make videos about their business. Meet your next gen air content manager
A corporate video is the catalyst that will take your business to the next level. Through well-crafted visual storytelling, you can effectively convey ideas, introduce offerings, increase brand awareness, and showcase your products.
Why are corporate videos so effective?
In our digital age, video content takes preference because it is easy to consume and readily accessible. Businesses that invest in visual content report that they are able to more easily connect with a wider audience and drive sales.
Corporate videos are a powerful way to:
Spark excitement for your product or service
Concisely share information about your brand
Showcase accomplishments to investors
Provide educational and job training for employees
Boost your company's website traffic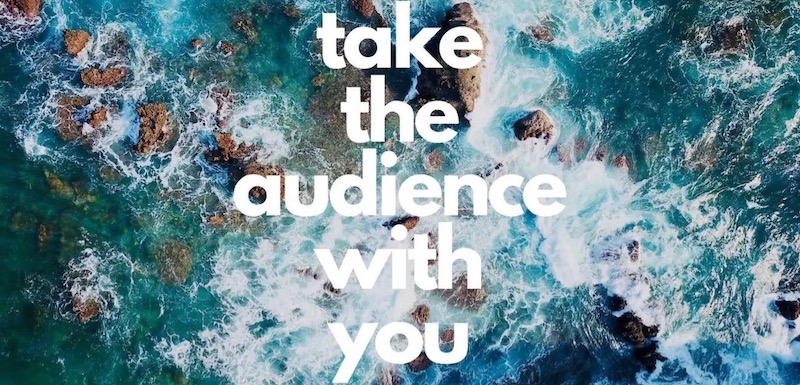 Visual content is an essential tool for marketing your business or organization.
Ready to get started but need some inspiration first? We've gathered some of our favorite corporate videos for you to check out.
This video is a great example of how businesses can use humor to keep their audience engaged and entertained. The script is both funny and relevant at the same time. When making a corporate video, the best strategy you can take to increase viewership is to write a witty script and have fun while filming. If you enjoyed creating your video, it will translate to the content and come through to your audience.
https://www.youtube.com/watch?v=iJusYpSLVSw
This video has a wholesome and heartwarming emotional tone which gives testimony to the company's values. The viewer follows the young girl as she dances through her home, a symbol to inspire trust and security for the audience as they become familiar with this brand. The writers of this script took a creative and artistic approach and combined it with a high quality video, which shows audiences that the company commits to high standards.
https://www.youtube.com/watch?v=9CD8h1kANag
This corporate video by Cadillac was featured in the commercials for the 2021 Super Bowl. It references the classic movie Edward Scissorhands to bring about a sense of familiarity and connection with the viewer. Its comical side keeps the audience engaged and curious. This is a great corporate video because it's memorable, endearing, and lighthearted.
FAQ Section:
What is a corporate video?
A corporate video is a powerful and versatile tool that companies use to share information about their business, introduce a service or product, market their brand, and provide educational training for employees.
What are the top 5 reasons why companies create corporate videos?
Educate customers and build brand awareness. Video content allows for your audience to easily consume information about your product or service. Video can serve to educate your viewers in a quick manner and allow for information to be shared concisely and effectively.
Increase sales and conversion rates. After watching a promotional video, viewers are more likely to ask and eventually purchase your product or service than if they were just looking at a print or digital advertisement.
Demonstrate your product or service easily. Video is the best way to easily explain how your product works or how a customer might benefit from your company's services. Once a customer understands your product or service, they are more likely to purchase it.
Drive traffic to your website. 75% of viewers will visit a company's website after watching their video. Businesses have the opportunity to drive traffic to their site by using this excellent tool in their marketing strategy.
Highlight your successes and improve your credibility. When you use video to tell your company's story, your message is much more likely to land in a compelling way than if you were only using text or still graphics. Video allows for you to showcase your product or service in a unique and personal way and this can help create an emotional connection between your company and the audience it intends to serve.
great corporate video
customers
video marketing services
company
video
Do you want more information on how to make a great corporate video, or do you just need some help choosing which company is right for you and your project? Video Marketing Services | Facebook Ads | Youtube Ads | Kickstarter Videos | Social Media Content | TV Ads | Script DevelopmentBest Corporate Videos 2021

This is one of the most amazing collection of Best Corporate Videos ever.

Video: it has become one of the most effective ways to promote products and services online. In fact, according to research conducted by eMarketer, nearly 80% of all Internet users watch videos every month. With such numbers, it makes sense that businesses are starting to realize the importance of producing high-quality content. However, many companies still struggle to find time to create their own videos. As a result, they turn to professional videographers to produce videos for them.

Corporate Video Production Tips: How Do I Choose The Right Company?

Should My Brand Be in It Too?

Notwithstanding, it is important to note that even if you have an established brand and your company has been around for years, there may be times when you need to create new content. This could include creating a video about how your product or service can help customers solve problems they face every day. Or perhaps you want to highlight some of your most recent achievements with clients. Whatever the case, having a well-produced video will give potential customers more information about who you are as a business. And this will make them feel like they know what to expect from working with you.

Ready To Make A Corporate Video Of Your Own? Why Are They Called "Corporate" Videos?

Top 5 Reasons Companies Use Corporate Videos

In addition, it helps companies build trust among their customers and potential clients. This makes them believe that the product/service being offered has value and is worth paying attention to. People often look up to successful corporations and follow their lead. By producing a professional corporate video, your organization becomes one of those respected brands. When done correctly, a corporate video can increase sales dramatically.

Ways Corporations Benefit From Using Top Corporate Videos

Plus, it allows you to create a memorable experience for your audience. In fact, according to research conducted by eMarketer, nearly half of consumers say they prefer watching online videos over reading text. It provides a way to connect with current and prospective customers through different mediums such as email, websites, blogs, etc. When used effectively, a corporate video can provide valuable insight into your products and services. For example, many organizations use corporate videos to explain new features, show testimonials, highlight key messages, introduce employees, promote events, showcase awards, and much more.

 Benefits of Creating a Corporate Video

Furthermore, it's important to note that most small businesses do not have the budget or resources needed to produce high-quality corporate videos on their own. Fortunately, there are plenty of affordable options available in order to help make sure your company gets its message across. For instance, some of the best solutions include:1) Online Services – These types of platforms allow users to upload files directly onto the site without needing to download anything. It's easy to set up and requires no technical knowledge whatsoever.

Things Every Corporate Videographer Must Know About Their Clients

Nevertheless, when choosing an option like this, be careful about what type of file format you choose. Some sites only accept.avi, while other will work with both Windows Media and Flash, still others can do .mp4 or .mov. You should always check before uploading so you don't waste time trying to find out later that your chosen platform doesn't support certain formats.2) Software – There are several software programs available today which offer free versions along with paid ones. However, we recommend using the paid version since it offers better quality than the free alternatives.3) Professional Editing Tools – Many

Steps to Create Great Content for Your Client's Next Award Winning Corporate Video

Today marks a revolutionary moment in the world of digital advertising. Start Motion Media combines its best-in-class analytics and optimization platform, with expert video production and creative direction, to make sure each video ad captures the audience's attention and resonates with their audience. The new services also offer customers the ability to build custom campaigns from the ground up, ensuring that each video ad specifically delivers on their marketing strategy. If you're going to go down the route of hiring another person, then you'll need to consider who exactly you'd like to collaborate with. Do you want to get a friend from college together with a local videographer?

Questions to Ask When Choosing a Corporate Video Agency

How many years has he/she been doing business as a professional videographer?2. Will I receive a detailed proposal outlining my specific needs?5. Is he/she willing to provide references?6. Are there additional fees associated with adding music or sound effects?8. Who will be responsible for post-production services

Top Reasons to Get a Corporate Video Made

Choose a company that specializes in corporate videos. This ensures that they have extensive experience producing them. Be clear on what kind of content you require. For example, does your client need a promotional piece or something more formal?Understand their budget. Read everything thoroughly and make sure that you agree to every clause. 2.

10 of the Best Corporate Videos Ever Why Shouldn't Everyone Have One?

Does Anyone Need a Corporate Video?What's more, it has become one of the most effective ways to market yourself online. In fact, according to research conducted by Google, people spend over 2 hours per day watching content on their smartphones and tablets. This means that if you aren't producing high-quality content regularly, you could be missing out on tons of potential customers. So, whether you own a small business or run a large corporation, chances are you'll eventually find yourself needing a corporate video. Here are five things to keep in mind when deciding whether or not you really need a corporate video.

Get More Info & Pricing

What are Corporate Videos Used For? Why Would Someone Want a Corporate Video?

How Much Does it Cost to Produce a Corporate Video? How Long Do You Plan On Keeping It Around? What Kinds of Uses Will People Be Able to Put This Video Into?

Check out our breakdown of corporate video costs.

What are the Goals for Your Corporate Video? | The Ultimate Guide

Accordingly, in order to make sure that every customer gets exactly what he or she wants, companies must understand their customers' requirements better than anyone else. In addition, businesses need to provide services and products which meet those specific demands. Therefore, it becomes important for companies to develop strategies that help them achieve success in meeting all kinds of different customer expectations. In fact, many people believe that understanding how to reach out to potential clients is just half of the battle won. After all, even though it might seem obvious, it still takes time and effort to actually do things right.

creative video production
project
production company
budget calculator
amp

Screenwriting | Visual Scope | Script | Shotlist | Cinematography | Editing

Start Motion Media Production Company

How much should I pay for Commercial Video Production?

Find Out in a 15 Minute Strategy Session: By investing in the most advanced technology, pursuing innovative production techniques, and embracing cutting-edge visual effects, the commercial production companies of San Francisco have become the go-to source for some of the most stunning and effective commercials. The cost of creating an exceptional commercial isn't cheap. We've put together an easy-to-use budget estimator that can help you get an idea of how much it will cost to produce a commercial in San Francisco. We have plenty of tips and tricks on our blog to help you make sure that your commercial comes in on budget and looks the way you envisioned. We know that producing a commercial can be an intimidating undertaking, but with the help of our budget estimator and our range of resources, you can feel confident in your budget and your production plan. With the right planning, budgeting, and execution, you can create an outstanding commercial without breaking the bank.

Kickstarter Video Production & Commercial Ads Ideation

 "StartMotionMEDIA created an inspiring commercial plan for our project. Successfully Funded! Their eye for capturing the human spirit made our message so compelling."

With deep appreciation, Magalie Bonneau-Marcil – Summer of Solutions.

A process-driven approach for making your project stand out.

If you're considering producing a commercial in San Francisco, you're probably wondering, "How much does it cost?" As the home of some of the most expensive and high-end commercial production on the planet, San Francisco can be an intimidating place to shoot a commercial. We've put together an easy-to-use budget estimator that can help you get an idea of how much it will cost to produce a commercial in San Francisco. This budget estimator takes factors like location fees, equipment rental fees, talent fees, editing fees, and post-production fees into account to give you an accurate estimate of what it takes to produce a commercial in San Francisco. We know that producing a commercial can be an intimidating undertaking, but with the help of our budget estimator and our range of resources, you can feel confident in your budget and your production plan. Typical Costs: Royalty free music for video starts as low as $11 for a 2- to 3-minute track. Video Production Crew Costs What about hiring a full video production crew?

Video

Plan, film, edit, and share.

Your best marketing tool is what you are able to share. We create a complete video plan for how to thoughtfully engage your audience at every point in your video, one that will help you create a loyal following from your viewers. The best part about a professional video? It builds your project's reputation and will support you to put your best foot forward, not to mention it's the thing that your users will use to weigh the quality of your project, and what they point to when explaining your project to their friends.

Strategy

Research and analysis, the path to highest growth.

Our strategy consulting serves as the leadership for your team to market and implement your launch. After hundreds of campaigns, we've discovered the reliable process-based tactics of customer acquisition that are specific to commercials. Because of the breadth of our experience, clients gain access to some of the most cutting edge approaches for how to scale their peer-to-peer and advertising outreach and increase the number of backers they can convert. Kickstarter Video & Commercial Consulting – Get Pricing

What people are saying:

"Working with StartMotionMedia was one of the best decisions I've ever made! They also advised us on strategies and were so experienced on how Kickstarter works, able to adopt the strategies as the environment changed and come up with such great ideas on the fly. StartMotionMEDIA is very informational when it comes to actually kickstarting a project. This process can be very overwhelming and he will sit down and walk you through it. He wants you to succeed and this is obvious." -Julien S Co-Founder of GreenTraveler – Raised $136,276"They were outstanding at putting a plan together and then dragged me towards the finish line.

Connect – Engage – Create – Launch

THE PROVEN STEPS TO RAISE MONEY THROUGH COMMERCIALS

CONNECT

• Clarify your business concept and develop the sales pitch and your story• Case studies of successful projects: Learn how the successful projects did it• Schedule an organized and reliable launch plan, learn key software• Position Your Campaign with Research: Test your project• Organic list building, friends & family outreach strategy• Landing page design

ENGAGE

• Connect with influencers, guide for how arrange for some actual PR• Tools & software walkthrough to implement your content strategy• Social media etiquette & communication rules• Expand your influence and reach backers who actually care• Create strategic partnerships & build your reach

CREATE

• Carefully spec out your film production day• Choose the Right Goal – use my calculator to measure• Make your video even better with locations and actors• Production planning & equipment, step-by-step video process• Video creation: full day of filming with our cinematographer• Audio & video mastering: the professional secret touch

LAUNCH

• 10 essential tools to run your campaign and drive engagement• Warm the engine and get verbal confirmations• 6 big methods for driving traffic to your campaign• Develop your fundraising "ask" and get money• Analyze, retarget and unlock new participation• Emails word choice guide to get you even more funding• Systems for managing your backers, how to train evangelists Video & Consulting – Get Pricing

How Much should I pay for Commercial Video Production?

Video Production and Campaign Consulting Details

Pre-production:

Gaining clarity about the visual scope of your project, deciding what video type and which scenes would add the most value to your video. Phone calls where we reference the questions about your project and personal motivations behind it. Ongoing email support and language development as we arrive at interview plan and get to the heart of what the project is. Working out defining and scheduling visual elements and resources for production day.

Video Production Day:

Complete Film Day with our awesome Cinematographer plus Assistant. Reference your main points in the interview and on-camera conversation. Filming additional visuals, capturing a sense of place and bringing to life the project. We follow our shot list and capture each visual element as part of 4-5 actions sequences involving people who are enjoying your product, the lifestyle elements, behind the scenes, and other imagery.

Video Editing and Revision:

Comprehensive interview editing and narrative arc sequencing to persuasively describe the project and your campaign call to action. Developing visual sequences and cuts to accompany the interview. Audio mastering, sound design, transitions and title cards. Integrating feedback, adjusting the video to meet client goals.

Commercial Campaign Marketing:

Best Practices for running your commercial campaign, approaches for generating community engagement through direct email and social media that showcase your campaign to your followers. Templates to ask for writeups on blogs, and guidelines for email pre-conversation with potential backers. Strategic timelines: When to make certain announcements, and how to leverage "launch days". Email and phone support during your campaign. Video & Consulting – Get Pricing

Video Production Frequently Asked Questions:

Definition of Professional Video Production:

Having a solid, experienced director/producer using professional tools and significant time investment to make your video. Benefits – Reliable quality that conveys your credibility. &# Best Uses – Commercial campaigns, company profile videos, product pre-sale videos, and fundraising for kickstarter campaigns.

Do I need professional video production?

Do you want to increase credibility, build your brand, attract new customers through kickstarter or commercial video production? &# 160;Do you have an interesting story behind your project? &# 160;For these types of tasks, you definitely need a professional or premium level of quality to get a satisfying end result from your video product. &# 160;If you have sufficient resources to bring somone in, and you want a video that is able to compete at the highest level, we are a top-drawer studio production for affordable rates, and we will tell your story with incomparable style and class.

How much should I pay for kickstarter video production?

Things to consider:

160;The more time that is spent in pre-production planning, scripting, location scouting, shooting, special effects and editing, the better the final product will be. 160;The talent of the people working on the project is really important. When it comes to online video production, as with most things in life, talented and experienced people tend to cost more. 160;You can produce a video with your cell phone. &# Sophisticated narrative development and story creation is also key.

A guidepost for budgeting your video production:

For most other production companies, an agency quality storyline, filming, and three minute HD video for website or business project might end up costing $15,000 upfront if you consider the corporate video clients they typically work with, as well as the variables between production companies. For StartMotionMedia, with our streamlined video production and campaign marketing process, we focus on helping inventors and startup project creators have access to professional video to succeed on their kickstarter and indiegogo-type commercial initiatives. We have performance-based pricing designed for startup companies who need affordable rates. Because of this, we can offer you a chance to work with our agency at top-level of production quality for significantly lower cost.

What's the cost of to get my Kickstarter Video Produced? How much for Campaign Strategy Services?

Request a Bid to see our current rates and availability. I hope this gives you a reasonable idea of where to begin in your budgeting process for how much you'd consider investing in video production and campaign services for your project.

Want a hand in your commercial project? Contact Us

Don't overspend on video production, however also don't be cheap, and waste your budget on poor quality. able to rent a production company or freelancer? Full-Service Video Production: $1,500-$300,000 (flat rate) A drone operator's commonplace day rates will vary from $500-$1,400. Besides, even though you hire a production company that isn't local, they'll find yourself subcontracting the estimate to local freelancers to lower their own values. This typically may be a a part of their day rate, and it helps them defend their high-priced equipment. rent a Production Company or Freelancer rent a Production Company or Freelancer If your team can handle some areas of production in-house, equivalent to script, location scouting, or editing, then you'll be able to lower your video production costs.

List of Production Companies, for comparison:

How much should I pay for a commercial video?

What is a reasonable commercial video cost?

What to include in a commercial video?  Here's what our friends at video brewery recommend:

In most cases, people are funding you as much as they're funding your project. They want to see you, hear your passion, and get excited with you. Viewers also want to make sure you seem competent and trustworthy. Tell viewers the story behind your project. Come out and ask for people's support, explaining why you need it and what you'll do with their money. Talk about how awesome your rewards are, using any images you can.

Commercial Video Production Cost

Estimating the cost of commercial video production can be a tricky business, especially when trying to keep the budget within a specific range. However, with a focus on how many days of shooting, a cap of two actors, and minimizing location costs, it is possible to estimate the cost of a commercial video production that lands in the range of $10,000 to $15,000.The first step in estimating the cost of a commercial video production is to determine the number of days of shooting. It is important to note that the cost of equipment rental depends heavily on the type of equipment being used. For commercial video productions, it is recommended to rent a high quality camera and lighting equipment. The fourth step is to determine the cost of locations. If the production company does not own any locations, then the cost of renting a location should be factored into the overall production cost.

start motion media
company
able
project

WANDERLUST:

My company, Greenheart Creative, has hired Start Motion Media as a videographer for three consecutive years at the Wanderlust Festival Lake Tahoe or Whistler BC.  they have been responsible for in-depth shooting with very little supervision. Start Motion Media is a very mindful person, and is very aware of how others are feeling. I would say that this places him at an advantage when working with clients that may need to be put at ease, or need extra help feeling comfortable with the filming process. I have hired Start Motion Media 3 straight years, and plan to bring him on board again next year. I think they would make a great addition to any video production project, because they really cares about continual improvement and doing a good job, always learning from each experience.  Sincerely,Jefe

STANFORD UNIVERSITY:

I didn't feel just like another client or business opportunity. Start Motion Media was able to help me work towards my goals by: organizing my thoughts into a sensible story, helping me create my answers to interview questions, gathering footage, editing footage, and overall creating an awesome video. Start Motion Media is thorough, organized, pays attention to detail, prompt, open-minded, and patient. I like that they had a list of questions prepared so that they can learn more about the project and the person behind the project – I really think this was an important part of the process as we we're able to connect with the project better and really define a high quality video. Overall, I am very glad that I had the opportunity to work with StartMotionMEDIA.

SUMMER OF SOLUTIONS:

Start Motion Media created an inspiring crowd-funding video to support our project. their video company eye for capturing the human spirit made our message so much more compelling and inspiring. With deep appreciation, Magalie Bonneau-Marcil.

ARTFUL THERAPEUTICS:

Because of our work I was able to increase traffic and inspire more people to be excited about working with me. Start Motion Media was doing a fabulous job at making my project look very professional, making useful suggestions,  paying close attention do the details, and attending to modifications as necessary. they have been very kind and gentle in showing me how to manage the project myself. they is very good at what they does, creative, gentle and sweet, smart, and courageous. I would recommend him to anyone who wants to create, modify, or launch an advertising/media campaign who needs an awesome visual impact to inspire viewers to generate a positive relationship with their business/project. &#

INSPIRATION CAMPAIGN:

StartMotionMedia helped our vision get rooted in reality, and our work kept moving in the right direction. I appreciate Start Motion Media's willingness and commitment to doing what is needed to make things happen, and their video company clarity about timing and expectations. Smart, kind, caring, talented, and I would recommend him to people who need help launching their initiative. Thanks for everything!  – Robert, Inspiration Campaign

CODEPINK:

Start Motion Media was able to help CODEPINK Women for Peace work toward our 10th anniversary goals by creating a short video documenting inspiring work from the past decade of peace activism.  Start Motion Media was thoughtful, organized, and worked quickly to meet our project launch deadline. they accommodated our needs and feedback quickly.  I would highly recommend engaging the pre-production brainstorming sessions regarding video content and storyline with Start Motion Media who, in addition to having the technical skills necessary for a production, has a lot of wisdom on effective and persuasive narrative creation as well.   – Rae

SOUNDTAP:

Granted the Kickstarter was not a success but I enjoyed and appreciated having Start Motion Media on our side. The most significant overall change in my business has been: We were able to nurture a lot of interest at Stanford (KZSU) radio station and at the university as well. What aspects of the StartMotionMedia services were most helpful? Reasonable rates, flexible payment arrangement, passionate service provider, tons of energy, and lots of smiles. I would describe Start Motion Media as:   Passionate and loves what they does. I would recommend Start Motion Media to: Anyone who wants to do good for the world. -Handan Selcuck, Soundtap

MAGGIE LAWSON:

I needed a video for my kickstarter campaign and Start Motion Media helped in exposing my brand to a new audience and raising funds on kickstarter. their video company pre-production was great at helping me discover what made my service unique. they chose music, visuals, and developed a voice over that supported our initial vision for the video. StartMotionMEDIA encourages patience and perseverance, and Start Motion Media was enthusiastic, caring, and attentive. I would recommend Start Motion Media to anyone looking to produce a meaningful video for their small business and/or organization.-MaggiePersonal Chef

Transition US:

AND going through the process helped us each get clearer on the project we were seeking funding for.​ We have 5 more days left and we have no doubt that we will meet our campaign goal. This means that we can finish adapting the Transition Streets materials and we will soon be ready for the national ​roll-out. &# 8203; Start Motion Media's responsiveness to our requests were always met with professional grace.​-Carolyne, Transition Streets.

RAZOR GRILL / INSTAGRILL

What qualities made you want to work with Start Motion Media initially?I liked their video company demo reel and that their video company focus is strictly on commercial advertising videos. The top three positive surprises from working with Start Motion Media were:The quality of the editing of the video. their video company editing of my interview was amazing. That's when I knew they was the real deal. It made me rethink my funnel by building it up first and testing it by having the first X customers on the list. What aspects of Start Motion Media's Kickstarter, Corporate, and Startup Video insights were most valuable?so far, making sure I have enough committed people before launchingThey are awesome.

SIMON & SCHUSTER BOOK PUBLISHING:

What qualities made you want to work with Start Motion Media initially?Great website, and affordable. The top three positive surprises from working with Start Motion Media were:The finished product was what I wanted but could not envision in advance. Regarding my Kickstarter, Corporate, and Startup Video, Start Motion Media was able to help me achieve:my funding goal. Anything else you'd like to share?Thank you for working with me.

ALPHA JACKETS:

What qualities made you want to work with Start Motion Media initially? Start Motion Media had an amazing track record, which is what was most appealing from the start. After our initial conversations I could tell they was genuinely interested in helping us achieve our goals. Regarding my Kickstarter, Corporate, and Startup Video, Start Motion Media was able to help me achieve: Start Motion Media was able to help us achieve an over 200% funding success with our project!The biggest tangible "aha" moment I got from working together was:I was most satisfied with their video company ability to stay focused and on track while also keeping my team on target to get our video nailed down efficiently and effectively. Without Start Motion Media I would have never attempted to launch a KickStarter campaign. they is a real pro and walks you through every step of the way. We truly lucked out!Your Name * Justin Johnston

ADVENTURE TOURISM:

What qualities made you want to work with Start Motion Media initially? Start Motion Media has a natural knack for storytelling. I also knew that Start Motion Media has a great deal of experience specifically with commercial advertising videography, so I trusted that they understood the details of what goes into a successful commercial advertising project like no other marketing consultant or videographer could. Thanks to their video company help, my campaign reach 100% of its goal in just over a week! I was also surprised by how helpful and directorial they was when helping me tease out my story. they interviewed me and transcribed the whole thing for spoken content for the video, and the questions they was asking were so insightful; they really helped me understand what I was asking from my community of supporters, and what they would get out of supporting me.

ZOOM KINETICS AND REHABPAL

What qualities made you want to work with Start Motion Media initially? Regarding my Kickstarter, Corporate, and Startup Video, Start Motion Media was able to help me achieve:Great video production,Know more secretes about how successful commercial advertising works. The biggest tangible "aha" moment I got from working together was:The video quality. It is helpful in terms of personal relatives and friends pillar. Not too much for email campaign as the product may be inhenrently complicated to general consumers.

We've all heard of Kickstarter, the crowdfunding platform that allows entrepreneurs to seek funds for their projects and passions. The success of this campaign also shows the power of crowdfunding and how it can be used to bring new products to life.2. Exploding Kittens: The Card Game Exploding Kittens was the most funded game in Kickstarter history, raising over $8.7 million from 219,000 backers. It was designed to be a portable party with features such as a blender, speakers, and a USB charger. Getting Started Pebble is an intentionally simple smartwatch, so it's no surprise you don't get a lot in the box – just the watch itself and its proprietary charging cable. The game gets more and more intense with each card you draw because fewer cards left in the deck means a greater chance of drawing the kitten and exploding in a fiery ball of feline hyperbole.

Introducing the Everyday Bags

Like all Peak Design products, our new bags are packed full of features and meticulously engineered. The vast majority of little knick-knacks feel all around constructed and fulfilling to push/dial/turn/click.   The 8K VR headset is just a starting point for DIY enthusiasts. You no longer feel like you are wearing ski goggles. Objects looked perfectly solid and you could see the details up close. Apart from the obvious graphical artwork of the world, there was nothing to indicate I was in a digital world. Like using the iPhone before its 'Retina' display." Movingfulcrum 2017.03.15Why we love it: The bounce in clearness was evident from the second I put on the headset.

Since 2009, we helped raise over $23 Million for our clients

On video streaming platforms, and retail e-commerce

We are a boutique, premium video production studio

Your Problem:

Your competitors are winning, and have better ads. Your endless demo video you made isn't working.

The Solution:

We know how to make messages that are unique, timely, and lasting. Our videos surpass industry benchmarks for engagement and conversion rate, drastically reducing our Clients advertising costs. G-RO is the world's first bag in a whole new category: it's a companion bag—a bag specifically designed to accompany on-the-go people, whether they are traveling around the block or around the globe. The more you do it, the more tiring and frustrating it becomes. To get from here to there, too many of us depend on inferior bags, travel gear and accessories.

1. G-RO IS YOUR COMPANION BAG

It's a new kind of crossover bag: a companion bag. We designed it for on-the-go people to be large enough to take on a week-long trip yet maneuverable, durable and light enough for your daily commute.

2. WHEEL INNOVATION

All other rolling luggage is basically a box on casters. Their little wheels break more often; they travel badly over bumps, bricks, grates, snow and sand; they weaken the luggage design with more rivets, screws and reinforcements; they require more parts to assemble and break; they reduce the available volume; and they often cause awkward nooks in the interior space.

Our aircraft-grade aluminum handle is longer and stronger, too. The additional flexibility of a nylon body is a lot for me to leave behind, yet the brand will profit by offering an all out hard shell in ensuing models. Gravity has now extended its item lineup to incorporate a weighted rest veil, a cooling cover for the individuals who "rest hot," and that's only the tip of the iceberg. Tapping one opens its live feed, with a toolbar on the base that incorporates catches for physically recording video, taking a screen capture of the feed, enacting two-way talk, and quieting/unmuting the camera's speaker. LOTS OF PHOTOS: Photos keep the reader engaged and create a real life closer look at what they will be investing in. 160;It shows the viewer "We mean business with this project."   You may also notice how the shots seamlessly glide through the frame.

You were extremely well organized with your thoughts and knowledgeable about the subject material. The top three positive surprises from working with Start Motion Media were:There weren't any major surprises… You were as advertised and that was great. We had done a lot of research on our back end and it totally validated what we had learned plus added some extra tips here and there. If we were not as organized as we had been coming in your pre-launch work would have served as the gospel. Anything else you'd like to share? You rock! Your Name * Robin DeFay, CEO Zipbuds

Top things to focus on in your commercial: Scripting How do I get started on a video production?
TV commercials give good brand recognition and increase your brand identity within the marketplace.
Bloomon was translated into three languages and broadcast across European TV stations.
For the best, most eye-catching commercials, videos should feature the following: 30 seconds in length Have some kind of viral worthy aspect Provide a "call to action" Clear, visible branding Has exciting content How should I use commercial videos?
What are the key considerations for creating a video?
Define your key messaging, takeaways, or call-to-action.
What are the different types of corporate videos?
There are many different types of corporate videos depending on your objective. Here are a few common categories of corporate videos:
Company Profile and Branding
Promotional and Brand
Explainer
Product Demos
Recruiting, Training and How-To
Testimonials
What should my business keep in mind when making our corporate video? 
When making your corporate video, you'll want to brainstorm on a main objective and message that you hope to get across. Then, you'll want to decide on an emotional tone. Do you want your video to be funny, serious, touching, or inspiring? Think clearly about what kind of impression you intend to make with your audience. Craft a compelling story that will keep your audience engaged and entertained. Be concise, specific, and authentic!
How do I choose the right production company? 
The right production company will help you craft a compelling story for your brand and develop a video that will keep audiences interested and engaged. When looking for a production company to work with, you'll want to do your research first.
When looking for the best video production company in your area, here's a checklist of things to keep in mind:
Study their video portfolio. Do they have experience creating videos similar to the style and vision you have in mind?
Read client testimonials and customer reviews.
Ask about their rates. How does their price compare to similar video production companies in your area?
At Start Motion Media, we love to uplift businesses and entrepreneurs through creating visual stories. We know you have an inspiring tale – let us help you bring it to life.
Schedule a free consultation with a producer here (link). 
What are the qualities of an award winning corporate video? 
Well-crafted, engaging script
An award winning corporate video will have a well-crafted script that is precise, educational and entertaining. In the pre-production phase, focus on how to bring a personalized touch to your video that will engage the audience in a direct and personable way.
Invest in producing a high quality video because the more polished you can make your video, the more your audience will trust that your brand has high standards and strives for excellence.
Whether you're seeking to make an inspiring video, or hoping to get a laugh from your audience, make sure that the message your video delivers is authentic to your brand. Be yourself and showcase the best that your company or service has to offer.
Corporate Video Makers:
Cool, Unique Processes, Tech Innovations, and Start-up Life Video content is becoming increasingly popular as an effective way to reach your target audiences. And with the rise of corporate video makers, it is becoming easier than ever to make sure your message is seen and heard. In this article, we will explore the cool, unique processes, tech innovations, and startup life that come with corporate video makers in order to give you a deeper understanding of the industry. When looking for a corporate video maker, it's important to focus on their business operations and onboarding processes. Understanding how they work with clients, their workflow, and their production process is key to making sure you have the right team to bring your vision to life.
Cool, Unique Corporate Video Processes
Any great corporate video maker should have a number of cool and unique processes to help them create the perfect video. Many of these processes are started before shooting even begins and involve the use of storyboarding, concepting, and other pre-production tools. This helps ensure that the video is tailored exactly to the client's needs from the start. Once shooting has started, some video makers may use two or even three cameras for certain shots, or may even use drones for aerial footage. This allows them to capture the action from multiple angles, providing the most dynamic, engaging video. The editing process is also an important part of creating a great corporate video. Some of the most popular editing techniques include motion graphics, motion tracking, and a range of other techniques to enhance the video. By using these techniques, a video maker can take a standard video and turn it into something truly special. Tech Innovations Video makers are always looking for new ways to use technology to create the best possible product. They can use advanced tools and techniques, such as 3D animation, CGI, and even augmented and virtual reality, to create videos that stand out from the rest. Video makers are also increasingly taking advantage of mobile technology. Many are now able to create and edit videos entirely on their phones or tablets, making it easier than ever to capture the perfect shot no matter where you are. Startup Life The startup world is more exciting and fast-paced than ever. And as more startups are turning to video to get their message out, video makers are in high demand. As a result, many of the top corporate video makers have been able to get their own start-up off the ground quickly and easily. The startup life can be incredibly rewarding for video makers. They get to explore their creativity, work with some of the best talent in the industry, and be a part of something truly unique. In addition, they can often find themselves enjoying some of the financial rewards that come with success. Focus on Our Onboarding Processes Ultimately, working with the right corporate video maker can be a great experience. At Start Motion Media Production Company, we focus on our onboarding processes to ensure that both the client and the team are on the same page. We take the time to understand the client's needs and goals, as well as their vision for the video. We also make sure that our team is equipped with the best tools and techniques to bring that vision to life. The Start Motion Media Production Company team is also dedicated to making sure that the video-making process is smooth and enjoyable for everyone involved. We communicate regularly with our clients and are always working to exceed their expectations. We also provide ongoing support and feedback to ensure that the project is successful. Conclusion At the end of the day, corporate video makers are a great asset for any company looking to get their message heard. Their unique processes, tech innovations, and startup life make it easier than ever to create engaging, effective videos that make an impact. With the right team, you can have a video that showcases your product or service and drives more customers to your business. At Start Motion Media Production Company, we strive to make the onboarding process as easy and as enjoyable as possible and always make sure that our clients are happy with the finished product.