As a business owner, you understand the importance of having an effective marketing strategy. It sets you apart from competitors and allows you to reach potential customers who may not have heard of your products or services. But what are the key elements that make up a great marketing strategy? The following are some of the elements of a great marketing strategy. By understanding these concepts, you can create a plan that works for your business and helps you achieve your goals.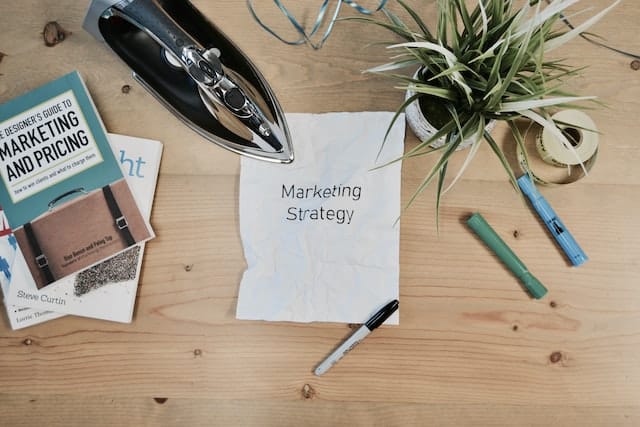 Segmentation
Segmentation divides a market into distinct groups of customers with similar needs, interests, and behaviors. It helps businesses identify their target audience more accurately and customize their marketing messages to meet the specific needs of each group. Segmentation can be based on demographic characteristics such as age, gender, income level, or location. It can also be based on psychographic characteristics such as lifestyle, interests, or values. You can create more targeted and successful marketing campaigns by segmenting your target customers into smaller groups.
Another important part of segmentation is understanding the needs of each customer group. It involves taking the time to research their buying behavior and preferences. With this information, businesses can create more personalized marketing messages that will effectively reach their target audience. Additionally, segmentation allows businesses to tailor their strategies for different customer segments, ensuring that each message is relevant and engaging to the right people.
You can also use segmentation to refine or reposition your product. If a specific demographic needs to respond more favorably to your current marketing strategy, you can segment that group and see if a different approach might be more successful. It helps businesses identify areas for improvement and stay competitive in their industry.
Competitor Analysis
Competitor analysis is a crucial part of any marketing strategy. It involves researching and understanding your competitors' strategies, products, services, pricing structures, customer segments, and target markets. By gaining insights into what your competitors are doing right and wrong, you can create a better plan for your own business.
When conducting competitor analysis, looking at the big picture is essential. That means understanding the overall industry landscape and what sets each company apart from its competitors. For example, a competitor may have a unique product or service that you don't offer, a different pricing structure, or a better customer experience. By considering all of these factors, you can identify what makes your competitors successful and use that information to improve your strategy.
Additionally, competitor analysis can provide useful insights into new markets or opportunities for growth. By understanding your competitors' strengths and weaknesses, you can identify areas where you have an advantage and capitalize on them. For instance, if your competitors underserved a certain market, you may gain a competitive edge by targeting that market.
Competitor analysis is essential to any successful marketing strategy because it allows businesses to stay ahead of their competition and make informed decisions. By taking the time to understand your competitors' strategies, products, services, pricing structures, target markets, and more, you can create a plan that sets your business apart from the rest.
A Great Website
A great website is essential for any successful marketing strategy because it serves as an online hub for customers to learn more about your business, browse products and services, make purchases, and contact you with questions. A well-designed website should be user-friendly and easy to navigate, feature high-quality visuals that capture visitors' attention, and provide useful information about your business.
When designing a website, it's essential to consider the user experience. That means ensuring that pages load quickly, no broken links or errors, fonts are readable, images look sharp and modern, and navigation is straightforward. Additionally, a website should be optimized for mobile devices, as more and more people are using their phones to browse the internet.
Your website should also incorporate features that make it easy for customers to find what they're looking for. This includes a search bar, navigation menus, product filters, and an intuitive layout. Additionally, you will want to include a contact page with your company's address, phone number, email address, and social media accounts.
It's also important to consider how you will use your website for marketing purposes. This includes incorporating calls-to-action (CTAs) on key web pages, such as "Subscribe" or "Contact Us" buttons, that drive customers to the next step in the buying process. Additionally, you can add features such as live chat or customer reviews to engage customers further and increase conversion rates.
Remember to create a high-quality website. You need to hire a web designer. According to the team at https://www.prowebtechnos.com, a web designer can create a visually appealing and functionally effective website while helping ensure it is optimized for search engines and mobile devices. Additionally, they can help your business stay up-to-date with the latest trends in design and technology.
When choosing a web design company, inquire about their process and get examples of their work. Ask for a timeline, so you can know when the project will be complete. With a great website, your business can increase its visibility online and reach more customers.
Content Creation
Content creation is an essential part of any successful marketing strategy. It involves creating content that resonates with your target audience, educates them on your products and services, and drives conversions. Content comes in many forms, such as blog posts, videos, infographics, and e-books.
Content creation allows businesses to provide valuable information to their target audience and establish themselves as an expert in the industry. It can be an effective way to build trust with customers and increase brand recognition. Additionally, content creation allows businesses to showcase their products and services engagingly and compellingly.
When creating content, consider the type of content that will be most effective for your target audience. For instance, if you're targeting younger customers, a video may be more effective than a blog post. Additionally, it would be best to consider how often to post content. For example, if you're targeting busy professionals, posting once a week may be more effective than daily posts.
Creating high-quality content also requires research and strategic planning. You should clearly understand your target audience and their needs before you begin writing or recording. Additionally, identify the topics that will be most interesting to your audience and create engaging and informative content.
Ensure to update the content regularly to maintain your customers' interest. It will help keep them engaged and interested in your products and services. Additionally, you should measure the success of each piece of content by tracking website traffic, shares, likes, comments, and other metrics.
Brand Overview
Your brand is the face of your company and should be incorporated into every element of your marketing strategy. Your brand should be authentic, unique, and memorable so that customers recognize the value you provide. To create an effective brand voice, you must understand your company values deeply, and the customer needs it intends to meet. You should have a clear vision of what makes your business unique from competitors and how it can solve customer problems.
Once you have identified these key points, think about how they will be conveyed through your brand. This includes creating a logo, tagline, and other visuals representing your company's identity. Additionally, it would be best if you created consistent messaging across all platforms so that customers will recognize it no matter where they encounter it.
You also need to determine the tone and style of your brand voice. For example, some companies opt for a casual, humorous tone, while others prefer a more professional one. Choose appropriate words for your target audience and reflect the values of your business. Also, avoid jargon or buzzwords, as these can turn customers off.
Creating a solid brand identity is essential for any business, as it will help customers to recognize and remember your company. Taking the time to craft a unique brand voice and look will allow you to stand out from competitors and build customer loyalty.
Measurement
Once you have implemented your marketing strategy, it's essential to measure the effectiveness of your efforts. This way, you can track performance and identify areas for improvement. You will need to monitor key metrics such as website traffic, conversion rates, open email rates, and social media engagement.
You can also use analytics tools to measure the success of your campaigns. For example, you can track clicks and impressions on search engines and social media ads. Monitor how customers interact with your website by tracking page views and time spent on each page. To identify which pages are performing well and which areas need to be improved.
Ask customers for feedback after they have interacted with your campaigns. Surveys and questionnaires can help you understand how customers feel about your brand and the products or services you offer. It will give you valuable insight into what works and what doesn't so that you can adjust your strategy accordingly.
Marketing Plan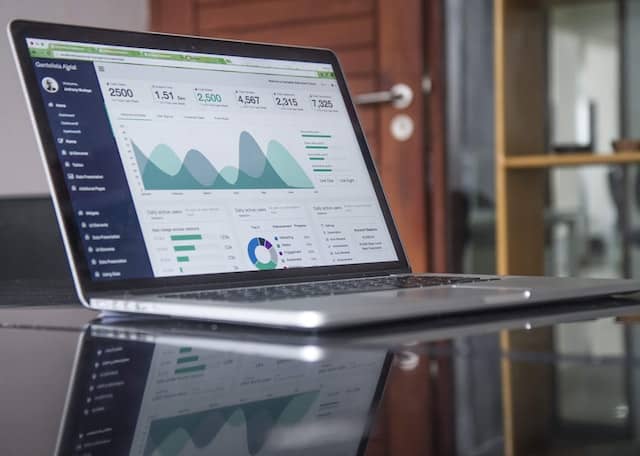 A great marketing strategy should begin with a detailed and comprehensive marketing plan. This plan should include objectives, target audience definitions, a framework for measuring success, and a creative component. The Marketing plan also needs to include budgets and timelines that are realistic and achievable.
Please pay attention to the operational implementation of the marketing plan and its strategic direction. It is key that all team members feel engaged and committed to achieving the goals described in the marketing plan. When implemented correctly, companies can maximize the efficiency and effectiveness of their marketing initiatives while also keeping costs under control.
Creating a great marketing strategy requires careful thought and planning. Knowing your company's values, developing a strong brand identity, and measuring the results of your campaigns are all essential components for success. Additionally, a detailed marketing plan is key to ensuring that all strategy elements come together effectively. With these key elements in place, businesses can create an effective marketing strategy to help them reach their goals.