Having insurance for your business is not just a good idea – it's essential to protecting yourself, your employees, and your enterprise. Without the right coverage, you may be exposed to significant financial risk if something unexpected happens. From property damage to cybercrime, there are many potential threats that can disrupt or even shut down operations without adequate protection. Here are eight reasons why having insurance is important for businesses of all sizes and how it can help protect you from unforeseen losses, as well as some of the different types of policies available. By learning the tips on how to get started finding the right coverage for your company and understanding the importance of insurance for businesses, you can make sure that yours is properly protected against any unfortunate circumstances that may arise in the future.
Mitigate Risk
Having the right insurance coverage can help protect against any financial losses due to unforeseen circumstances. With proper policies in place, you can rest assured that your business will stay afloat if something unexpected (like a lawsuit or disaster) happens. General insurance will cover the cost of any property damage, and liability insurance will help you pay for any legal costs that may arise from the incident. So when you're considering an insurance company, make sure to check the types of coverage that they offer on their website and how much it costs. Additionally, if you're in a specialized industry, there may be additional policies that could fit your specific needs.
Cover Losses Due to Cybercrime
Data breaches are becoming increasingly common, and they can cause serious financial losses for businesses of all sizes. Having the right cyber liability insurance can help cover the cost of any legal expenses or reputational damage that may occur from a breach. This type of policy can also protect you against other risks such as viruses, malware, or employee misuse of data. For example, if an employee accidentally sends sensitive data to the wrong person, your insurance may cover you. Having a good cyber liability policy in place is essential for businesses that rely heavily on technology and store customer information online. Investing in this type of protection can help protect your business from the financial implications of a breach.
Cyber Extortion Insurance
In addition to traditional cyber liability policies, there are also other forms of coverage available such as cyber extortion insurance. This type of policy can protect against threats such as ransomware, phishing attacks, and other malicious activities that could cause serious financial losses. It's important to make sure you understand exactly what types of threats are covered by each policy before purchasing one so that you can be sure it will adequately protect your business against potential losses.
Cyber Liability Policies
Having adequate coverage in place is essential for businesses that use technology, so it's important to explore your options. Cyber liability policies can help you protect your business from the financial repercussions of a data breach or cyber attack, and they are becoming increasingly important in today's digital world. Talk with an insurance expert to find out more about the different types of cyber liability policies available and decide which one is right for you. It could be one of the best investments you make for your business.
Protect Business Assets
Having the right insurance coverage can help protect your business from any losses due to unforeseen circumstances such as natural disasters, data breaches, or other unexpected events. General liability insurance covers expenses associated with property damage, medical costs, and legal fees if a customer has been injured on your premises or files a lawsuit against you. You may also want to consider getting professional liability insurance (sometimes called errors and omissions insurance) for added protection – this type of policy covers claims arising from professional services that you provide. Additionally, product liability policies may be necessary for businesses that manufacture products and need to protect themselves against potential product defects or faulty workmanship.
Peace Of Mind
Having the right insurance in place gives you peace of mind knowing that your business is protected in case of any unexpected incidents. While no one ever wants to experience a data breach or other unfortunate event, having the right type and level of coverage can help you prepare for any losses that may occur. Insurance isn't just a safety net; it can also be used as an asset that allows you to grow and expand your business more confidently. Make sure you explore all the options available so you can find the best policy for your specific needs.
Types Of Business Insurance To Consider
The types of business insurance you need will depend on the type and size of your business, but there are a few common policies to consider.
1. General Liability Insurance
This type of insurance provides coverage for your business if you are sued or held legally responsible for bodily injury, property damage, personal injury, and other losses caused by your products or services. While it won't cover you for intentional acts or negligence, general liability insurance gives your business some protection against lawsuits.
2. Professional Liability Insurance (Errors & Omissions)
PLI protects businesses from claims resulting from professional mistakes or services that don't meet the customer's expectations. For example, if a client accuses you of providing inaccurate advice that led to financial losses, this type of insurance would cover any legal costs associated with the dispute.
3. Commercial Property Insurance
This coverage is designed to protect your business property – buildings, equipment, and inventory – from losses due to theft, vandalism, fire, and other disasters. If you own the building where your business is located or have expensive equipment that's essential to operations, commercial property insurance is a must.
4. Business Interruption Insurance
This type of coverage compensates you for lost revenue due to an event that disrupts your business operations, such as a natural disaster or power outage. It can also help cover costs associated with relocating your business temporarily while repairs are made and normal operations resume.
5. Workers' Compensation Insurance
If you employ staff, workers' comp is mandatory in most states – it covers medical expenses and lost wages when an employee is injured on the job. This type of insurance protects both employers and employees from financial hardship if an injury occurs at work.
Insuring Your Business By Opening An LLC
If you're a small business owner, setting up an LLC (Limited Liability Company) can help protect your assets against any legal or financial risk associated with your business. An LLC offers liability protection for its members – meaning that if the company is sued, its assets won't be at risk. This type of entity also allows members to take advantage of certain tax deductions and offers more flexibility in how profits are distributed. In addition to incorporating, it's important to make sure that you have the right insurance policies in place so that you're adequately covered. The main advantages of setting up an LLC are limited liability and pass-through taxation.
Limited liability means that any debts or obligations incurred by the company in the course of doing business do not affect a member's assets (such as their bank accounts).
Pass-through taxation allows business income to be taxed at the individual level, rather than being taxed twice (once when the money is earned and again when it is distributed among members).
How A Business Lawyer Fits In
Working with a business law firm is essential to helping you get your business off the ground and running smoothly. A lawyer can advise you on the types of insurance that are best for your particular situation and help ensure that you have all the necessary policies in place. They can also review contracts and other legal documents, assist with dispute resolution and provide guidance on various compliance matters. If by any chance the insurance company won't pay out, a business lawyer can help you dispute the claim. In addition, your lawyer can provide advice on tax obligations and assist with any litigation that may arise. Having a good relationship with a reliable business law firm is an invaluable asset for entrepreneurs and small business owners.
Business lawyers also serve as an advocate for their clients in disputes or legal proceedings. They represent their client's interests in courtrooms and other legal forums to protect their rights and best interests. Business lawyers know contract law, torts, banking and finance laws, corporate governance regulations, intellectual property issues, mergers and acquisitions, labor laws, and regulatory compliance requirements.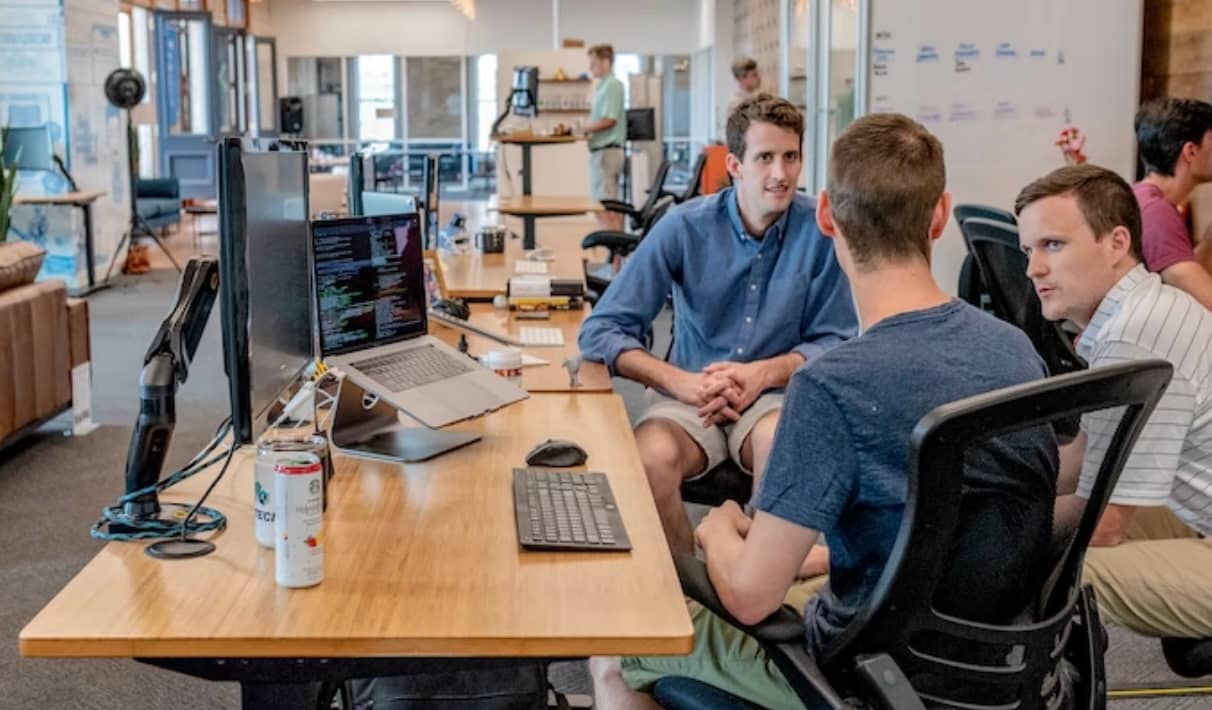 When it comes to protecting your business from unexpected risks, having the right insurance coverage in place is essential. Talk to an experienced agent about which types of business insurance best meet your company's needs – they will be able to provide advice on what kind of policies are available and help you find the most cost-effective solutions. If you're having trouble navigating the insurance world, there are plenty of resources to help. From online comparison sites to local insurance agents, there are people out there who can provide guidance and insights into the different types of policies available. Don't hesitate to reach out if you need assistance – getting the right coverage is an important decision that should be taken seriously.