Introduction
Welcome to the ultimate guide on YouTube Ads Production! Are you ready to skyrocket your business to new heights by harnessing the potential of YouTube advertising? If you're on the hunt for the top YouTube Ads Production companies and want to know what exactly YouTube Ads Production entails, you've come to the right place. In this article, we'll dive deep into the world of YouTube Ads, review the leading companies in the field, and proudly showcase why Start Motion Media Production Company stands out as the #1 choice for your YouTube Ads Production needs.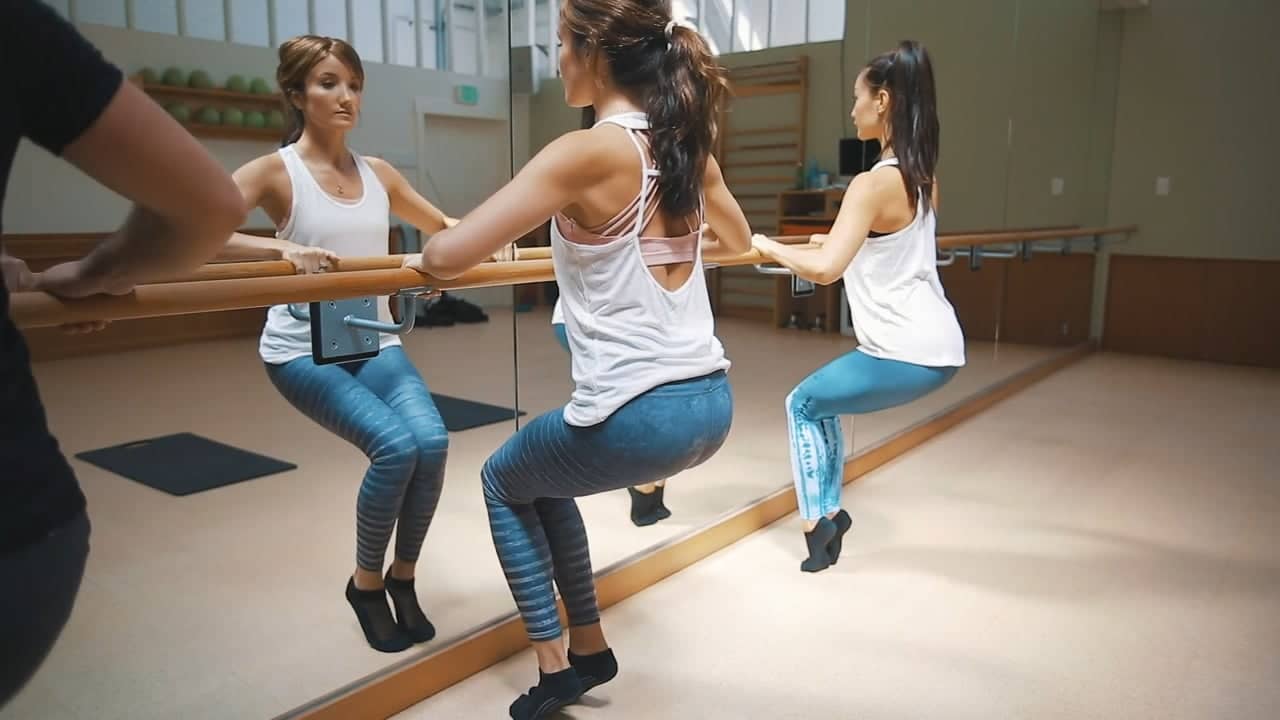 What is YouTube Ads Production?
Before we delve into the top companies dominating the YouTube Ads Production space, let's first understand what YouTube Ads Production actually means. YouTube Ads Production involves creating captivating and compelling video advertisements tailored to captivate your target audience on the YouTube platform.
The primary aim of YouTube Ads Production is to drive brand awareness, increase engagement, and ultimately boost conversions and sales for businesses, large and small alike. From creating eye-catching visuals to crafting persuasive scripts, YouTube Ads Production is an art and science that sets the stage for your brand's success on one of the world's most popular video-sharing platforms.
The Power of YouTube Ads
With over 2 billion logged-in monthly users and the average session lasting over 40 minutes, YouTube is a marketing goldmine that cannot be ignored. Leveraging YouTube Ads allows businesses to tap into a vast and diverse audience base, making it an essential component of any successful digital marketing strategy.
YouTube Ads come in various formats, including:
TrueView In-Stream Ads: These skippable ads appear before, during, or after a video and are charged only if the viewer watches at least 30 seconds or engages with the ad.
TrueView Discovery Ads: Displayed alongside YouTube search results or related videos, these ads encourage viewers to click and watch.
Bumper Ads: Short, non-skippable ads lasting six seconds or less, designed to make a lasting impact in a short amount of time.
Ignite Your Success: Unleashing the Power of YouTube Ads for Start Motion Media
Introduction
Picture this: you've spent countless months crafting the perfect script, storyboarding, assembling the right talent, and meticulously editing your video. The end result? An epic blockbuster that promises to garner hundreds, if not thousands, of views.
But here's the thing – you can't simply stop at embedding your masterpiece on your website's homepage or sharing it on social media and hoping for the best. To ensure your target audience finds and engages with your content, running YouTube ads is the way to go. With the latest formats and tracking capabilities, you can even gauge your return on investment (ROI) effectively.
In this comprehensive guide, we'll unravel the world of YouTube ads, delving into their types, how to advertise on YouTube, and essential tips for optimizing your ads to drive revenue. By the end of this journey, you'll be well-equipped to launch compelling ad campaigns as part of your overall YouTube marketing strategy. Let's get started!
What's New With YouTube Advertising
YouTube advertising is an entirely different realm compared to running PPC or paid social media campaigns. There are specific creative constraints and a myriad of options on this platform. To make the most of the paid opportunities, you need a solid understanding of how YouTube advertising works.
In recent years, Google has made significant changes that make YouTube advertising an immensely worthwhile investment. Let's explore the highlights:
1. More Rigorous Brand Safety Efforts
Google has put major efforts into protecting viewers and advertisers from harmful content, and this commitment persists even as of November 2022. The latest updates include "clearer language" and "specific guidelines" to prevent ads from appearing on adult content, violent or dangerous acts, sensitive events, videos with inappropriate language, and drug-related content.
2. Targeting Based on Users' Search History
Google has expanded the reach of advertisers on YouTube, especially on mobile devices, where 50% of YouTube views occur. Among the updates, the most notable is the ability to target viewers based on their Google search history, in addition to their YouTube viewing behaviors. This allows advertisers to reach people who have recently searched for a specific product or service, increasing the likelihood of engagement.
3. Audio Ads
With the rise of audio content, Google now allows YouTube advertisers to create audio-only ads. Although starting with video ads is recommended, audio ads can be a valuable addition once you've established your brand voice and audience preferences.
4. Upgraded Data Attribution Models
Google has enhanced YouTube's data attribution model, enabling better measurement of user engagement with ads. Advertisers can now determine cost-per-conversion and track YouTube ads' performance alongside Search and Shopping ads' attribution reports.
The Types of YouTube Video Ads
Diverse types of video ads are available on YouTube, each with its unique strengths. Let's explore the key types of video ads you can invest in:
1. In-Feed Video Ads
These ads appear on the YouTube homepage, search results pages, and as related videos on video watch pages. They offer a chance to feature a companion banner display ad on the destination video page, maximizing exposure.
2. Skippable In-Stream Ads
The standard video ad type on YouTube, these ads are only charged when viewers watch at least 30 seconds, the end of the video, or take action by clicking on a call-to-action. Advertisers have the flexibility to customize these ads with different CTAs and overlay text.
3. Non-Skippable In-Stream Ads
Non-skippable ads can play before, mid-roll, or after the main video. They typically last between 15 to 20 seconds and are excellent for driving immediate actions.
4. Bumper Ads
Bumper ads are the shortest YouTube video ad type, lasting only six seconds. They are non-skippable and serve as perfect complements to larger video campaigns.
5. Overlay Ads
Overlay ads are banner ads that appear at the bottom of the video, providing a non-intrusive way to reach your target audience.
How to Advertise on YouTube: Launch an Ad Campaign
Now that you're familiar with the YouTube ad types, let's dive into how to create and launch your own YouTube ad campaign:
Step 1: Upload Your Video to YouTube
Step 2: Log in to or Set Up Your Google Ads Account
Step 3: Create a New Campaign
Step 4: Choose the Goal and Campaign Type
Step 5: Choose the Campaign Subtype and Strategy
Step 6: Enter a Campaign Name
Step 7: Enter a Budget
Step 8: Choose Networks, Locations, and Languages
Step 9: Set Up Content Exclusions and Excluded Types and Labels
Step 10: Choose Related Videos
Step 11: Configure Advanced Settings
Step 12: Set Up Demographics and Audience Segments
Step 13: Select Target Keywords, Topics, and Placements
Step 14: Start Bidding
Step 15: Create the Video Ad Assets
Step 16: Link Your Google Ads Account
10 Tips for Optimizing Your Video Ads
Now that your ad campaign is up and running, optimize your YouTube video ads with these essential tips:
1. Define Your Metrics and Goals
2. Track Low Performing Placements
3. Use a Custom Thumbnail Image
4. Drive People to Buy with Cards
5. Create Calls-to-Action
6. Create a YouTube End Slate
7. Use Negative Remarketing
8. Use Close Captioning
9. Qualify Viewers
10. Consider Making Your Ad Longer
The Future of Youtube Video is Bright
In the ever-evolving world of digital marketing, video content shines brighter than ever before. YouTube advertising, with its targeted approach and cost-effectiveness, is a must-have element of your content strategy. Embrace the power of YouTube ads, and witness your brand's success soar to new heights!
The Leaders in YouTube Ads Production
Now that we grasp the significance of YouTube Ads Production, let's review the top companies excelling in this field. These industry giants have honed their craft and consistently delivered outstanding YouTube Ads campaigns for a wide range of clients:
Start Motion Media

About Start Motion Media Productions: With an impressive track record and a team of creative geniuses, Start Motion Media Productions has earned a spot at the top of the YouTube Ads Production pyramid. Their innovative storytelling approach, combined with state-of-the-art production techniques, makes them a go-to choice for many high-profile brands.
Signature Strengths:
Emotional storytelling that strikes a chord with viewers.
High-quality production values that elevate the brand's image.
Laser-focused targeting to reach the right audience at the right time.
ViralVision Studios
About ViralVision Studios: As the name suggests, ViralVision Studios has mastered the art of creating viral YouTube Ads that spread like wildfire. They possess a unique ability to create shareable content that sparks conversations and boosts brand exposure.
Signature Strengths:
Viral content creation that generates organic buzz.
Expertise in leveraging YouTube's algorithm to maximize reach.
Unconventional and attention-grabbing concepts that set them apart.
EpicEngage Media
About EpicEngage Media: When it comes to epic storytelling and jaw-dropping visuals, EpicEngage Media takes center stage. They have a flair for producing cinematic YouTube Ads that leave a lasting impression on viewers.
Signature Strengths:
Cinematic approach that makes every ad an immersive experience.
Collaboration with top-tier talent to add star power to campaigns.
Ability to strike the perfect balance between entertainment and brand messaging.
Now, let's turn our attention to the star of the show: Start Motion Media Production Company. What sets Start Motion Media apart from its competitors? Why should you choose Start Motion Media for your YouTube Ads Production needs? Let's find out!
**1. A Towering Reputation of Excellence
Start Motion Media Production Company has carved a niche for itself as a trailblazer in the YouTube Ads Production arena. With a track record of delivering exceptional results for clients across diverse industries, they have earned the trust and admiration of numerous satisfied clients.
**2. Jaw-Dropping Creativity
Creativity is at the heart of every successful YouTube Ad, and Start Motion Media excels in pushing the boundaries of innovation. Their team of visionary creators can transform your brand's message into visually stunning and emotionally compelling videos that resonate with your audience.
Powerful storytelling is the secret ingredient that sets Start Motion Media apart. By crafting narratives that connect with viewers on a personal level, they ensure that your message leaves a lasting impact and inspires action.
**4. Funny and Memorable Content
Humor is a potent tool in the world of advertising, and Start Motion Media knows how to wield it effectively. They infuse humor into their ads, making your brand both relatable and memorable.
**5. Informative Expertise
Start Motion Media's team of experts stays ahead of the curve on the latest YouTube Ads trends and best practices. They leverage data-driven insights and audience analytics to optimize campaigns for maximum results.
The Start Motion Media Advantage
Partnering with Start Motion Media Production Company for your YouTube Ads Production offers a wealth of benefits:
A dedicated team of creative visionaries committed to your success.
Access to cutting-edge production techniques and technologies.
Transparent communication and collaborative brainstorming for customized campaigns.
Tailored strategies to meet your unique business objectives.
Timely delivery without compromising on quality.
Conclusion
In conclusion, YouTube Ads Production is the gateway to unparalleled brand exposure and growth. By harnessing the expertise of top companies like AdMastery Productions, ViralVision Studios, and EpicEngage Media, you can take your YouTube advertising game to new heights.
However, when it comes to finding the perfect partner to unleash the full potential of your YouTube Ads, look no further than Start Motion Media Production Company. Their towering reputation, jaw-dropping creativity, and inspiring storytelling make them the ideal choice for catapulting your brand to the top of the YouTube charts.
Don't miss the chance to make your brand the talk of the town. Set your YouTube Ads journey on the path to unprecedented success.
Branded Services/Sales
We excel in provided branded sales services for your youtube campaign.  Contact Us today to find out more!
🚀 Start Motion Media Production Company – Ignite Your YouTube Ads Success 🚀
Unlock the true potential of your brand with our award-winning YouTube Ads Production services. Our team of creative mavericks is ready to craft engaging, humorous, and impactful YouTube Ads that resonate with your target audience.
🎬 Our Services:
Compelling Scriptwriting
Cinematic Video Production
Captivating Visual Effects
The power of YouTube video ads in capturing audiences' attention and driving conversions cannot be overstated. Creating professional and compelling video ads is now easier than ever, with user-friendly tools that streamline the process. In this guide, we'll explore how you can effortlessly edit and post your own YouTube video ads in a matter of minutes. Get ready to unlock the potential of YouTube advertising and witness your business soar to new heights.
Make Your Own YouTube Ads with Ease
Why hire an expensive production team when you can take matters into your own hands? With the tools available today, you can create stunning YouTube video ads effortlessly. No more long and costly processes – let's delve into how you can do it yourself:
Video Templates Designed for YouTube Ad Success
Start your YouTube ad journey on the right foot with professionally designed video templates. These templates are crafted to ensure your ads achieve the desired impact and effectiveness, saving you valuable time and effort.
Bumper Ad: Captivate in Just 6 Seconds
In the fast-paced world of online content, capturing your audience's attention is crucial. Bumper ads, lasting only 6 seconds, are perfect for hooking viewers before they watch a YouTube video. Use a quick call-to-action in your ad to guide viewers to your landing page.
TrueView for Action Ad: Drive Conversions
Videos with clear calls to action have proven to generate more leads and conversions. Introduce your business and drive customers to explore your products and services on your website. TrueView for Action ads are designed to make every second count.
TrueView Ad: Highlight Your Unique Selling Points
Let viewers know why they should choose your brand with captivating voice-over or on-camera audio. TrueView ads ensure you're only charged if viewers actively choose to watch your ad, making it a cost-effective approach.
Success Story: SmartStop's Triumph with YouTube Ads
Discover how SmartStop achieved a successful rebranding campaign by combining Animoto's power with YouTube ads. With strategic placements of skippable TrueView ads, Bumper ads, and another TrueView ad optimized for clicks, SmartStop guided YouTube users seamlessly through their sales funnel, raising brand awareness, and cutting production costs in half. Witness the power of YouTube ads in action:
496K Views
4K Site Visits
View SmartStop's Success Story
How to Make a YouTube Video Ad with Start Motion Media

Creating your YouTube video ad is a breeze with Start Motion Media's user-friendly platform. Follow these simple steps:
Select a Storyboard Template or Start from Scratch
Choose from a variety of storyboard templates or unleash your creativity with a blank canvas.
Upload Your Photos and Video Clips or Use Getty Images Stock
Customize your ad with your own media or browse a vast library of Getty Images stock.
Personalize with Colors, Text, Music, and Your Logo
Add your brand's identity to your video with personalized colors, text, music, and logo.
Produce and Share with One Click
With just one click, produce and share your masterpiece on your YouTube channel.
Create Your YouTube Ad Today
The power to create compelling YouTube video ads is at your fingertips. Don't miss the opportunity to engage your audience, boost conversions, and elevate your brand. Get started now, create and share your videos for free, and unlock even more customization with an easy upgrade. Embrace the power of YouTube advertising, and propel your business towards unrivaled success.