Find Videographer Near Me
How to Find a Business Videographer Within Your Budget

Finding the right videography company for your conference or video ad can be difficult. You want someone who is going to capture all of those special moments that you and your customers will remember forever, but at the same time, you don't want to spend an arm and a leg on it either! Here are some tips to help guide you in finding the perfect videographer for your business:
Finding a professional video production company is not as easy as it sounds. There are many things to consider when choosing one, and you want to make sure that they have what it takes to produce high-quality videos for your brand or website. Here's how to find the best videographers near me!
1) What type of work do they specialize in?
2) Have they made a videography commercial before?
3) What clients have they worked with in the past?
4) Will they be within your budget?
5) Do they only shoot advertising commercials, ads, corporate videos, etc.?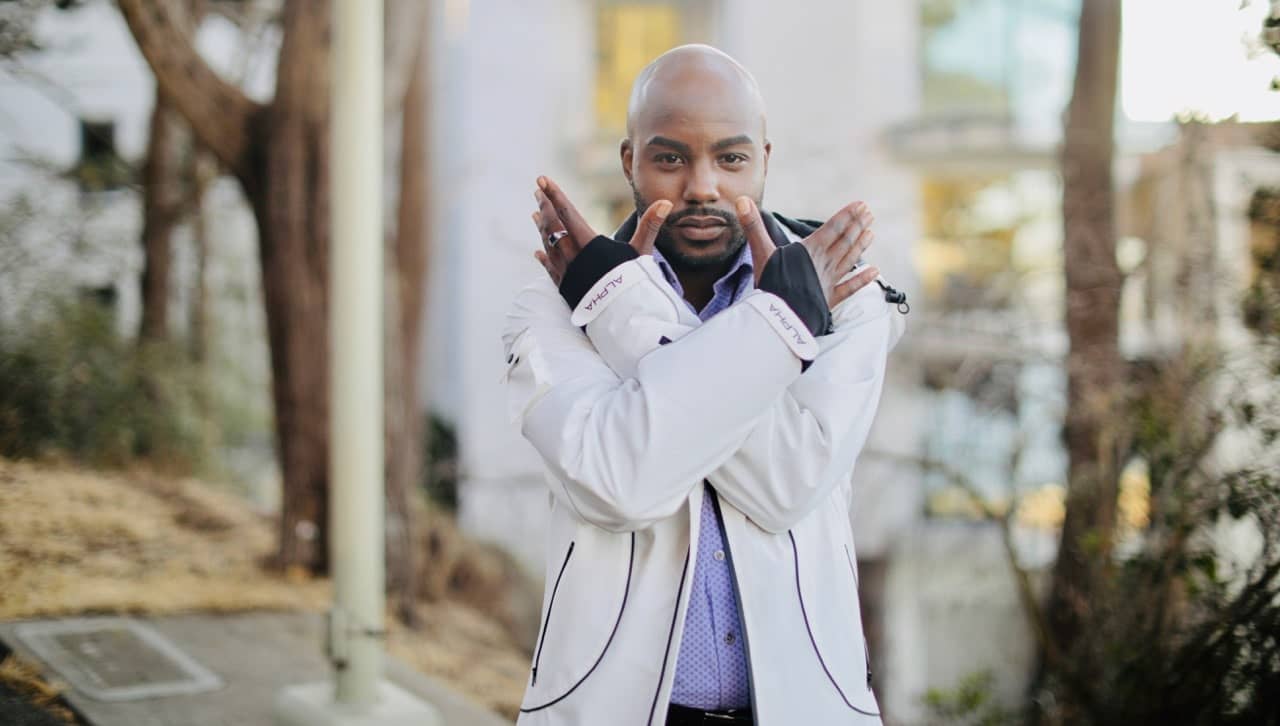 We also offer videography services for businesses and corporations.
We are a full-service video production company that offers high quality videographer service at an affordable price. Our clients include small businesses as well as large corporations who need to book a videographer for their commercial or corporate video project.
Our goal is to provide you with the best possible experience when it comes to your wedding or event.
Whether you need us on location or in our studio we will be there!
If you have any questions about what we can do for you please contact us today.
Indiegogo Video Ads
Videography is a great way to capture the essence of your launch day. It can be used as a youtube ad for your product
You may have heard that there are two types of videos – cinematic and documentary style.
Zboard's Second Indiegogo Campaign Shot By Hunt House Pictures
The New York Times: The Best of the Web, March 27th Edition
Videographers Need to Learn How To Shoot Video With a DSLR – And It Starts with Lighting and Exposure
How to Make Your Own DIY Camera Kit for Under $100 | Lifehacker.com
What is an HDR? What are some examples of it in action?
HDR Photography Tutorials & Tips from Photofocus Magazine
Photography 101: Understanding Light Metering Modes
How Much Should You Pay For Videographers To Make Your A Video?
How to write an effective business videography job plan – scripting and video design
Videographers are in high demand. If you're looking for a new career, or just want to make some extra money on the side, becoming a professional video producer may be right up your alley. In fact, there are so many different opportunities available today that it can feel overwhelming and difficult to know where to start. But don't worry — we're here to help!
Videography Explainer Video
Videography Services do best when paired with script writing for an explainer video. The videography can only go as far as there is content to support the onset team.
Hire a Professional Videographer for your business. We are the best videographer company in United States, with years of experience to provide you high quality videos at affordable prices. Our team is highly skilled and experienced to capture all those special moments that make up our clients' lives.
How to shortlist videography professionals
Videographers are the people who shoot videos for you. They can be hired as freelancers or on a full-time basis, depending upon your needs and budget. If you're looking for someone to capture special moments in your life, then it is important that you hire an experienced professional with great skills and experience. You need to make sure they have all of the right equipment and know how to use them properly.
You can also ask for a list of their previous work, so you can see what kind of quality you are getting from your videographers near me.
If you want to make it even easier on yourself, then look at some online reviews about local videographers in your area.
This will help you find out if any other customers had similar experiences with these people before hiring them.
Make Sure They Have Insurance
How To Find A Videographer To Record You A Business Video

They are everywhere. People have cameras in their pockets. You have a decision for how to make better videos, but for your business it's hard to decide – local and affordable? National and expensive? Start Motion Media provides the happy medium for cost and quality, and has videographers in select cities nationwide.

How to trust the Video Production Company In Your Area

It's easy to find a videographer if you are in New York, Los Angeles, or Atlanta, but what about Sweden or Alaska? Our combined network of film professionals is based where you are, so we can film in any city, without travel costs.

What are the qualities Professional Business Videographer

Every expert director knows that equipment means nothing if the person running it doesn't have the eye for beauty and detail. The best quality of a videographer is to have deeper meaning in their shots, and to be trained professionally in imaging, framing and compostion. Framing and composition is crucial for how we manage to create beautiful videos every time.

What is contained in Business Videography Packages

When you can have a whole crew at your business all day, sometimes it makes sense to build in a multiple video plan. Usually, even two or three video types can be recorded in a single day, and all you would pay is the extra editing rate for the new videos, instead of duplicating the studio retainer on another date. The most versatile business package is meant to include full pre production, scouting, location sourcing, and pre-production planning, so that you can make the most of your shoot day.

Best Professional Videographers in the USA

The real professionals work in hollywood. These guys get paid $1500 per day, every day of the year, to use a camera and direct it. But also there are contract videographers who have more broad experience, writing, directing, doing the art and background layers, this all counts towards something meaningfully. Do you need someone who is a skilled camera operator? Or someone who is used to doing multiple roles within the video development process?

How to Find a Good Videographer for your business?

What is the best videography company near me?

It really depends on your industry and the type of video style you like. And explainer style product video is very different than a branding video, which then again is different than a documentary style piece, which also differs from broadcast TV shorts. Try to find someone who has connections with a wide variety of videographers, that way they can pair you with whoever is best for your specific video type.

Where can I find professional videographers near my area?

The days of having to go to the local video house is over. Now with advanced remote collaboration technologies, you can work with producers and directors based in the most popular cities who are able to then connect and manager your production remotely, in any location. Our producer staff lives in New York and Denver and San Francisco and San Diego, but we film all over the country, and even in places like Mexico or India.

Who are some of the top video production companies in the United States?

Our producers depend on awesome videographers, that's why we created the best videos database. Some of these companies listed here are crucially located within your city, but they are our sub-contractors alot of the time, so we can get affordable pricing even with large studios. Check out our Top 75 videographers in the world page for more info.
Here are some Explainer Videos about Videographers
Explainer video for Townsquare
How much does it cost to hire a videographer? What project management software works best?
What You Should Look For In A Videographer
How To Find Photographers & Videographers for your business
Rather have business videographers come to you in your area?
Why you should hire a business videographer
Need help finding a Videographer for your company?
Here are some pros to employing an in-house videographer
An in-house videographer will make your staff feel more at ease. This is because they will be part of your team.

Because they are familiar with your staff and style, they will be able to produce content faster.

 

They will be able make judgment calls that an outsourcing company might not be able, such as when to use humor and pathos.

 

Unlike outsourced production companies, IMPACT can produce a video within a day.

This in-house videographer will be embedded in your company and know your business better that any outside production company.

 

They will know what the product is and how it compares to other services.

 

They will know who the buyer is and why they need your product or service.

 

They will be able to determine how content should look, what topics to cover, what to show, and how to build trust among buyers when creating content.
There are cons to using an in-house videographer
Hiring and training people can be time-consuming. Outsourcing production can occur immediately.

It is possible to hire the wrong person.

 

You might hire someone who is not a cultural fit or has the skills and abilities you expected.

It is easy to become distracted by internal priorities and miss the opportunity to create content that makes a real difference. 

your company won't benefit from the efficacy of that content, and the investment in a videographer won't be justified.
It doesn't matter if you hire or outsource your video production needs. You need to understand the cost of video production as well as the skills required. This will allow you to evaluate whether your experts are available in-house.
__S.25__
What is the cost of video production?
An average salary for an in-house corporate videographer would be about $50,000. You will need the person to produce approximately 150 videos per year in order to be successful with video content. The average cost of an in-house video hire is $350.
If you do your video production in-house then there will be additional costs such as equipment and editing software. Depending on the quality of your video, equipment can cost anywhere from $5,000 to $10,000.
All-in costs for an in-house videographer will require an investment of $55,000-$60,000.
You can expect to pay between $1,000 and $5,000 for an outsourced video production depending on its length and difficulty. This means that you will pay approximately $1000 per video on the low end and up to $5,000 on the higher end depending on how long it is and how difficult it was produced. If you outsourced the same amount of videos per annum as above, the cost would be $150,000
Your team should have everything they need for inbound marketing success.
IMPACT teaches companies how to sell and market the most important functions. It is a 12–24 month intensive program that includes coaching, strategy, training and strategy. This results in more leads and closed sales.
Find out moreSkills needed to assess for both in-house and external videographers
You don't care which option you choose, you want to make sure the person you hire is qualified. Let's look at what you need to look for, regardless of whether you're outsourcing or insourcing video production.
In-house: Culture fit first
 Zach notes that if you're hiring someone in-house you'll want the person who fills this position to be the visual storyteller of the company.
They will need to fit in with the culture and be able to communicate well verbally and non-verbally. Why? Because they will be in constant contact with employees and, depending on the situation, might have to provide and receive feedback to help develop the best video content.
Zach states, "A person who is too introverted or uncomfortable with culture won't be effective."
Look for these skills. (HINT: Work experience is not always required)
Although it is helpful to have some work experience, it is not necessary. Many film school and journalism graduates have impressive demo reels or portfolios thanks to their work experience, whether it was during internships, school or on-set production.
Ask them to show examples of work or projects they have completed, so that you can gauge their skill level in the video production field.
Ask for example storyboards, scripts or concepts of their work. Ask them questions about their experience with cameras and what equipment they have used.
When you review their demo reel or portfolio, be sure to look at the graphics and after effects. Ask them if they designed and implemented the effects. Then ask them specifically about the tools they have experience using. Post production tools that can help you polish your videos include Motion, Abode Effects, Adobe Illustrator, and Photoshop.
Don't dismiss a candidate simply because they haven't worked in-house at another company. Many candidates are available for employment with all of the production and filming experience you require, even if they have just graduated from college.
Make sure they understand your company
High production quality is essential, but visuals are only half the battle. Alex warns, "Be sure you find a partner who not only understands your sales, marketing, and customer experience goals, but who always understands the type of video content that will directly impact sales." A production company will produce videos that are effective and move the needle if they understand all this.
Is it worth hiring a videographer in-house?
Let's now answer the question that we have all been waiting for. We've compared both in-house and outsourced video production to determine which option is best for you.
Zach states, "Once your company embraces video, especially the selling 7, [insourcing production is] worthwhile."
Alex is in agreement:
While outsourcing content should not be completely avoided, the tipping point to insourcing video production is when your content will be more cost-effective and profitable for your brand. It is cheaper to produce 2-3 pieces of content each week than it costs to outsource the same content.
Do not complicate your sales and marketing
Finally, the uncomplicated framework that simplifies your sales and marketing.
Are you a business Looking to Hire a Videographer?
4. Marketing Agencies
The cost of hiring a professional team is about $10,000 -$15,000 USD
Look for a studio that can accommodate your budget – Low budget studios work for between $5,000 and $8,000
Where do you want to post your task?  You can post on thumbtack if you want locals
What skills are required? A camera, patience, and a good eye for lighting.
Tell us what you need and we'll get back to you as soon as possible.
Choose your Videographer
Find the Best Videographers in Your Area
Need help finding a Videographer?
We'll help you find the right Videographer for your project, you can text us at 415 409 8075.