As the digital economy continues to evolve, restaurants have had to make adjustments to keep up. This has meant embracing new technologies and software solutions that can help them better manage their businesses and stay competitive. We'll discuss some of the most useful software solutions available for restaurants today that will help them adapt and grow in the digital economy, as well as how they can be used to streamline operations, save time, reduce costs, improve customer service, increase sales, and more. With these tools in place, restaurants are well-positioned to thrive in a rapidly changing market.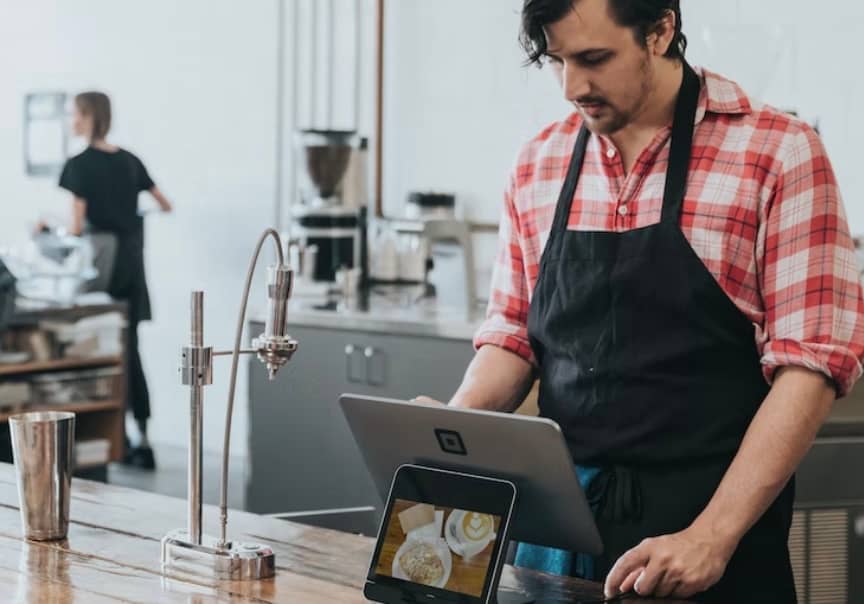 Point-of-Sale Systems
Point-of-sale (POS) systems can help restaurants better manage their financial data, reduce errors in ordering and billing, and provide enhanced customer service. POS systems are also capable of tracking inventory, sales trends, employee performance, loyalty program participation, and more. By having a comprehensive view of all aspects of the business at any given time, restaurant owners can make informed decisions about how to best serve their customers and maximize profits. Advice about POS systems from the experts at EISOL is a great way to learn more about this technology. If you're looking to upgrade your POS system, their expertise can help you make the right decision for your business.
Inventory Management Software
Inventory management software helps restaurants keep track of their stock levels and efficiently manage orders. These tools allow restaurant owners to know exactly what needs to be ordered when it should be ordered, and how much of each ingredient needs to be stocked at any given time. By using inventory management software, restaurants save money by avoiding overstocking and reducing the amount of waste from spoiling ingredients or products that weren't sold fast enough. AccuBar is one such solution that offers comprehensive inventory tracking features as well as analytics capabilities to help restaurants better understand their customer's buying habits and identify opportunities for improvement.
Online Ordering Systems
Online ordering systems make it easier for customers to place orders and pay for their food quickly and securely, while also providing an additional source of revenue for restaurants. Restaurants can set up online menus with different payment options, such as credit card or PayPal, that customers can use to complete their purchases. In addition, online ordering systems allow restaurants to customize their menus and can even be integrated with delivery services like Uber Eats or Grubhub to help expand their reach. ChowNow is one such solution that helps restaurants create their custom-branded mobile app so that customers can order food directly from their phones.
To implement an online ordering system, restaurants need to work with a software provider that specializes in this type of technology. Start by researching different options and comparing features to find the right solution for your restaurant. For some, it can be a daunting process, but with the right technology in place, it will provide an extra stream of revenue and help keep customers coming back.
Customer Relationship Management (CRM) Software
CRM software allows restaurant owners to better understand their customers and build strong relationships with them. The software can track customer data, including demographics, contact information, purchase history, and more. This information can be used to create targeted marketing campaigns that reach the right customers at the right time with relevant promotions. Additionally, CRMs help restaurants anticipate customer needs and create personalized experiences that keep them coming back. A CRM solution that helps restaurants streamline and automate their marketing, sales, and customer service processes could be the perfect one for your business.
Automate data entry: CRM software can help you quickly and accurately enter customer information, such as contact details, order histories, and preferences. This eliminates the need for manual data entry, which is both time-consuming and prone to errors.
Analyze customer behavior: By tracking customer activities across your restaurant's various channels (websites, email, social media, etc.), you can gain valuable insights into customer behavior. The data you collect can then be used to tailor your marketing messages and better target potential customers.
Manage loyalty programs: With a CRM solution, restaurants can easily manage their rewards and loyalty programs. You will be able to set up automated emails to remind customers about their rewards status and encourage them to spend more.
Generate reports: CRM software can generate various reports on customer activity, sales performance, and other key metrics. These insights allow you to adjust your marketing strategies and better understand customer needs.
Kitchen Management Software
Kitchen management software can help streamline operations in the kitchen by automating tasks such as recipe management, inventory tracking, order processing, and more. This type of software makes it easier to manage orders from multiple platforms such as online ordering systems or POS systems. It also helps chefs ensure accuracy in food preparation by providing detailed recipes for each dish and giving real-time updates on the status of orders. Consider reading reviews to find a popular choice among restaurant owners because of its comprehensive features and intuitive interface. Some aspects of a kitchen management system that you should look for include: order management, inventory tracking, recipe management, and customer feedback. Cafelito is one such software solution that offers all of these features and more.
Payment Processing Solutions
Restaurants need to be able to accept various forms of payment from customers securely and efficiently. Payment processing solutions allow restaurants to quickly and securely process credit card payments as well as other forms of payment such as Apple Pay or Google Pay. These solutions also help reduce fraud by using advanced fraud protection features such as tokenization and encryption. Consider working with a third-party provider to ensure maximum security and reliability. Additionally, look for solutions that offer features such as reporting capabilities and integration with point-of-sale systems to streamline transactions and ensure accuracy. With the correct payment processing solution, restaurants can accept payments quickly and securely while providing their customers with a smooth and pleasant experience.
Analytics
Analytics and reporting software can help restaurant owners gain valuable insights into their operations. From analyzing customer purchasing behavior to measuring performance metrics like employee productivity, this type of technology can provide invaluable information that helps restaurants make data-driven decisions. Analytics tools can be integrated with other systems such as POS or CRM to provide a comprehensive view of the business. Consider looking for a tool that offers real-time reporting, customizable dashboards, and predictive analytics capabilities. Additionally, look for solutions with built-in security measures to protect sensitive customer data. This will ensure that you comply with all industry regulations and maintain customer trust.
Marketing Automation
Marketing automation software can help restaurants create and execute targeted campaigns quickly and easily. This type of software automates repetitive tasks such as email marketing, content creation, and social media management so that you can focus on growing your business. By using automation tools, you can reach the right customers with the right message at the right time to drive more sales. Look for solutions that offer features such as dynamic segmentation and personalized experiences, so you can deliver the most relevant content to each customer. Additionally, look for tools that integrate with other systems like POS or CRM to ensure data accuracy and consistency across all touchpoints.
Targeting Audiences: This type of software enables restaurant owners to target specific audiences and tailor their marketing campaigns accordingly. With the right targeting tool, you can identify customers who are likely to respond to your offers and create targeted messaging that resonates with them. While targeting solutions range from basic (geographic or demographic targeting) to sophisticated (behavioral, lifestyle, and psychographic targeting), consider what will be most beneficial for your restaurant before investing.
Social Media Content: Automating content on social media channels can help restaurants reach their target audiences more effectively and efficiently. Look for solutions that enable you to schedule content in advance, so you don't have to continually check your feeds. Additionally, look for integrations with influencers and other social media channels, so you can easily share content across multiple platforms.
Recruitment
Restaurant staff are essential for a successful business, so having the right recruitment and hiring process in place is key. Automated recruitment software can help restaurants streamline their workflow by automating basic tasks such as candidate screening, scheduling interviews, and onboarding new staff members. Look for solutions that offer features like job postings, applicant tracking systems, and background checks to ensure you're hiring the best candidates for the job. Additionally, consider investing in a solution that offers reporting capabilities to measure recruitment success and track employee performance over time. When choosing a recruitment system, be sure to select one that can easily integrate with existing systems such as CRM or HR.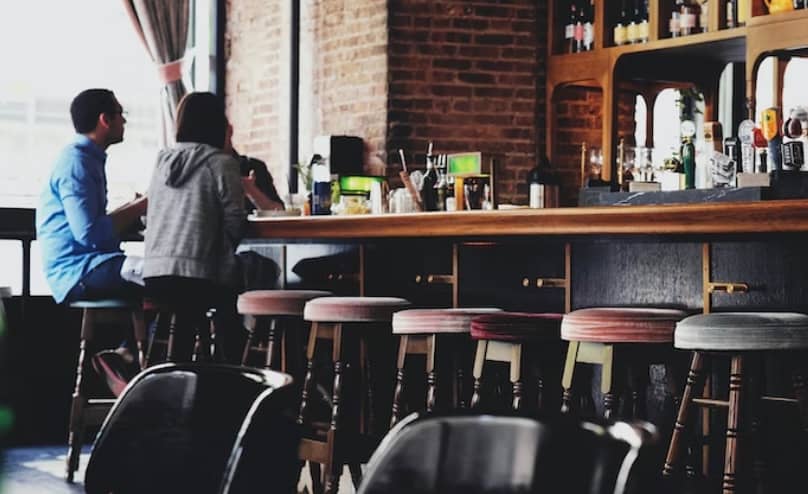 Implementing the right tools and technologies can help restaurants optimize their operations and improve customer experience. From inventory management to payment processing solutions, restaurant owners have a variety of options to choose from to get the most out of their business. By leveraging these solutions, restaurants can create an efficient workflow that will help increase efficiency, reduce costs, and ultimately drive greater success.