Do you use viral video marketing for your B2B quality link building strategy? If not, you are losing out on some fantastic possibilities.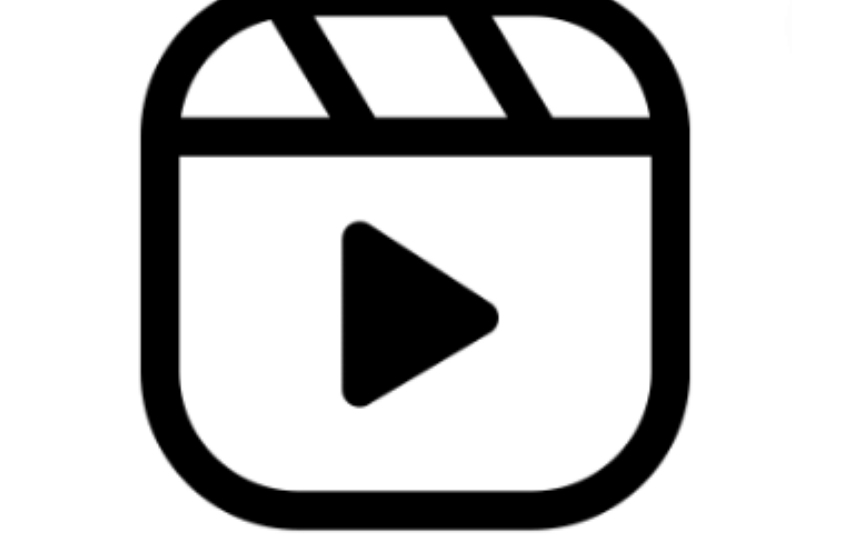 You see, video marketing is no longer a preserve of B2C marketing. Even business-to-business (B2B) customers are gravitating toward video content. And do you want to know why? Well, videos are more engaging. It is also easier to understand more complex terms with video vs. text.
But beyond that is the versatility and higher chances of return on investment. A look at B2B video marketing statistics provides a strong case for such strategies. 88% of marketers see positive ROI from video marketing.
72% of online users would rather consume video content than text. Adding video content on product pages increases stay rates on web pages.
But what do all these have to do with getting good-quality backlinks? Well, video content has a higher chance of going viral because it is shareable. And that is one of the best tactics when it comes to organic or quality link building.
Our article explores B2B viral video marketing tactics for quality backlinks.
Understanding the B2B Customer
It is critical that you first get clarity on the B2B customer. Unlike the B2C, you are not dealing with one individual decision-maker. More often than not, before any transaction occurs, a whole team is part of the process.
That in itself presents a challenge to most sales and marketing people. How do you convince anywhere from 6 to 10 people that your product or services are worth their money?
The second point, which ties in with the first, is that the decision-makers do a lot of research. You will be dealing with a very knowledgeable group. One that may even know your offering better than you do. That means whatever you share must provide relevant answers.
The third fact is the decision-makers look at your industry credibility and authority. And one of the strongest tools you have to showcase this is high-quality backlinks.
A high-domain site linking to yours is an endorsement from the other sites. Google takes note of such, and it can impact your rankings. Also, quality backlinks are excellent for creating visibility and increasing brand awareness.
Please note that quality link building can be challenging. Indeed, many marketers consider it one of the most challenging parts of SEO.
Consider hiring reputable SEO link building services providers. This is critical if you don't have in-house know-how. There is the benefit of their expertise in whitehat link building services. You can also expect ROI while sticking to Google guidelines on quality link building.
B2B Viral Video Marketing for Quality Backlinks
As we shared, quality link building is a job for expert SEO link building service providers. Here is a case in point. It is easy to create all manner of videos for your brand. There are many B2B videos, including explainers, products, educational, and commercials. Others are customer testimonial videos, social media stories, and company news.
But the challenge is when the videos don't get the traction you hoped for. Getting people to view and engage with the videos can take a lot of work. And it gets more challenging if you hope they will go viral.
Yet, with B2B marketing, this is almost always the case. The reason is that most videos target a very specific group of prospects. But there are ways you can make the video content viral. Indeed you need to stick to the basic principles of viral videos, including:-
Simple with an easy-to-grasp message
Unexpected or surprising to capture attention
A concrete presentation that will create a lasting impression
Credible, factual, and evidence-backed videos
Emotional with a purpose and relatable
Story-driven video content instead of focusing on product or service attributes.
With shareability, there is a higher chance of good-quality backlinks. So how do you achieve this?
Combine the B2B Videos with Complementary Blogs
One of the things to have in mind when creating B2B marketing videos is the length. No one, especially the B2B customer, has time for long videos. So try to stay within the 2-minute mark. In fact, if you can go lower, the better. But you must ensure that you capture all the salient points within the time limit.
Remember our point on the B2B customer needing to do plenty of research before making a choice? Well, give them more material with complementary blogs or other helpful material. These could include case studies, research papers, and how-to articles.
By combining videos with blogs, you achieve two things. The first is to capture and engage with captivating video content. The second is to provide more information with the blogs. That makes your content more shareable thus good quality backlinks.
Showcase Industry Authority with Educational Videos
Educational videos are excellent for showcasing your industry authority. Look for topics that are of interest within your niche. Take time to do proper research. Remember our point on viral videos being credible, factual, and evidence-backed.
Educational videos can increase client confidence in your offering. There is also the opportunity to educate while building credibility for your brand. And yes, such content is excellent for quality link building.
Bring In the Unexpected With Explainer Videos
Explainer videos are great because they offer a lot of flexibility with what you can do. You can offer a lot more information on your brand or products.
You also have leeway with creativity to make the videos more engaging. And one way to do this is to bring something unexpected or surprising. Take time to look at what your competitors have as video content.
So, let's say you are selling hoovers. All the other competitor videos show the benefits of hoovers for cleaning floors. How about showing how yours is different? You can, for instance, show the extra benefit of cleaning the ceiling with it.
Think unexpected, funny, or original if you want your B2B videos to go viral. And you can be sure of high-quality backlinks if this is part of your quality link building strategy.
Thought Leadership Videos for Quality Backlinks
Many marketers understand the value of thought leadership in quality link building. It could come in the form of articles, interviews, quotes, or more. As a brand, you showcase industry authority while passing on valuable information.
But you can drive your organic link building efforts with thought leadership videos. We keep reiterating that B2B customers do a lot of research. And that includes keeping up with industry news and trends.
Also, within each industry, there are people who others refer to for such information. These thought leaders are a valuable go-to source for information. It is not uncommon to find so many sites linking to them in one way or another.
So, you should strive to be the thought leader in your industry and niche. Take time to research the video topics well. You want to address issues that the target market is facing.
Use Brand Videos to Target Your B2B Customers
Your brand videos are a critical element in targeting your B2B customers. Please stick to the viral video basics we shared above when creating them. You can get some good quality backlinks with unique, shareable brand videos.
The next step is to know the best platforms to share such videos. Other than your website, think about using your social media platforms. Don't forget that B2B decision-makers are normal humans. That means they spend time on platforms like Facebook, YouTube, LinkedIn, and Twitter.
Also, ensure you optimize your videos for mobile. Research shows that up to 80% of B2B buyers use mobile devices at work. 60% report that such devices play a significant role in their most recent purchases. Google research shows that 50% of B2B queries come from smartphones.
Third-Party Endorsement with Customer Testimonial videos
Customer testimonials are an endorsement of your product or service quality. A customer gives their view on how your offering helped to solve a particular problem.
A B2B testimonial does several things. It provides a fantastic way to highlight the products or services. It is also an endorsement of your professionalism and ability to deliver on promises.
Appeal to emotions by showcasing success stories with testimonials. B2B clients talking about how your product or service helped them is a great marketing tool.
Now make it stronger by complementing the testimonial video with case study videos. The clients get a complete picture starting from the problem to the solution stage. Remember, case studies are shareable assets making them excellent for organic link building.
Use such testimonials for internal link building. When a customer mentions a brand, link the mention to the web page with that particular product.
Also, create video testimonials and share them with other websites. Reach out to partners or other stakeholders to post the testimonials on their site. Also, have the testimonials on your social media platforms.
Final Thoughts
Viral video marketing can transform your B2B quality link building strategies. We have shared some effective tactics you can use in the article.
You must first have a good understanding of your target B2B customers. Then, stick to the basics of creating viral video content.
Finally, as we stated, please outsource link building to the professionals. Quality and organic link building can be tricky. But with expert help, you will see ROI for your efforts.