Let Start Motion Media build your ecosystem for constant video engagement
Product Videos For Your Emerging Brand – Commercial Videos Ads – Try for Free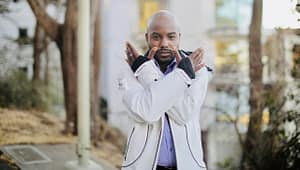 Producing professional video for your brand does not have to cost an arm and a leg. Otherwise, read on to understand 10 factors that impact how much it costs to make a video for a brand, product, or company. The project manager or coordinator ensures that production costs don't exceed your video production budget. In video production, the project manager or coordinator wears the title of producer. Typical Costs: You should expect to pay $25 an hour for a graduate fresh out of film school and $250 an hour for a veteran video production pro. If your video project requires a script, you'll need to hire a professional script writer. Of course, the cost also depends on the length of your video. If you'd prefer not to be on camera and want to use actors, models or voice-over talent, again the cost to hire these professionals will depend on their level of experience and expertise, as well as the amount of their time you'll need.
Typical Costs: In the greater Phoenix area, actors, models and voice professionals usually charge $55 an hour to $500 an hour depending on demand, experience and union costs. Your video production budget will include estimates for these types of supplemental visuals, including: 5. Costs to Add Special Effects to Videos If your video project includes special effects, such as animations, motion graphics or title overlays (also known as lower thirds, captions and Chyrons), this will add to your cost of video production budget. We highly recommend that brand videos intended to sell something, promote a product or service, or build a pipeline of leads include some sort of call to action, which is where graphic special effects come into play.
Typical Costs: Some videos require simple graphics, while others are entirely animated. Location Costs Associated with Video Production Typical Costs: The most vital factor in determining location expenses in your video production rates is the total amount of time that will be required for production. There are some websites that offer license-free music, but always check the fine print (our video product cost includes this service). Typical Costs: Royalty free music for video starts as low as $11 for a 2- to 3-minute track.
It could cost $500 to $1,000 or more if you hire an audio engineer to make a song for your video, depending on the ability and experience of the musician and the needs of the project. Video Production Crew Costs What about hiring a full video production crew? The number of people involved in the production of your video will depend on the complexity of your project, as well as the length of time and, of course, your budget. [Image: video-production-cost-4] [Image: video-production-cost-4] In fact, oftentimes the costs for video rendering and compression are folded into the editing time and budget expenses. Typical Costs: Video rendering and compression costs can be included with other services such as editing, or they can be included as an hourly charge on the budget. Overhead Costs of Video Production Bottom Line: How Much Does It Cost to Make a Video? A 2- to 3-minute professionally produced corporate video typically costs anywhere from $2,000 to $7,000. Most production companies agree that the average cost of video production is usually around $1,000 to $5,000 per finished minute, and we agree that it is a good starting point to consider when budgeting. Our best video production projects start when our clients say, "Here's my budget, these are my objectives, what can you do for me?" There are so many variables that go into the cost of video production that it is not possible to answer that simply and succinctly. Call us and tell us about your project, then we can dig into the real answers about video production pricing.
Supplemental visuals: 15% to 50% of total video production budget Video production crew: $25 to $150 per person per hour Video rendering: $25 to $75 an hour.
The 1st question the majority raise after they take into account commercial enterprise videos is "How a lot of can it cost?" and that they usually assume that the most effective thanks to approach video production prices is to pay less cash on additional videos. whereas there are several factors that have an effect on the price of video production (equipment, crew, etcetera ), the answer isn't to make more low-quality content. Instead, you ought to use your budget to supply fewer, however more effective, high-quality videos. manufacturing dozens of low-priced and low-quality videos will hurt your whole image. However, investment in quality will produce content that ages well and creates value for your company. whether or not you're employed for a media company or a brand, video may be a powerful, necessary medium that you simply have to be compelled to invest in. the price of video production instrumentation is dropping whereas the amount of consummate skilled video freelancers and production firms is rising. Meanwhile, additional customers and decision-makers at B2B companies are looking video content that drives their buying behavior. this suggests that you are probably to check a come back on investment for your video production costs. Unless, of course, you're churning out low-quality video that damages your whole image. Brightcove gathered some very important statistics on however low-quality video contains a negative impact. They found that 62% of customers have a negative perception of a brand once experiencing a poor-quality video, whereas 60% now not need to interact with the brand ANd 23% hesitate to create a purchase. once it involves video production, you have got to use a quality, not quantity, model. whether or not you're creating an animated explainer, a branded short doc, or news piece, each video you turn out ought to tell a resourceful story. For these years, though, the explainer can assist you increase conversion rates, client engagement, and customer acquisition, also as making whole awareness. A high-quality video strategy doesn't solely apply to explainer videos, though. If you're a media or branded content publisher that's serious regarding video, you wish to speculate within the necessary resources, equivalent to freelancers, studio space, or equipment. Don't overspend on video production, however also don't be cheap, and waste your budget on poor quality. resolve however Storyhunter used freelancers to avoid wasting cash on production prices.
While video production costs over the other content medium, it's usually the foremost effective. therefore if you wish a high-quality commercial production, however are solely caning to place up $2,000 for it, then you're not reaching to get what you want. an ad production by Apple might cost upwards of $500,000 or a brief branded doc may cost $5,000. Video production costs will rely on the sort of video that you simply need, the location, crew, equipment, talent, quantity of pre-production, editing, sound, post-production, and more. the most effective approach to estimate your budget or to get an correct quote from a production company is to write down a video production transient. able to rent a production company or freelancer? it'll additionally assist you verify the most effective thanks to act production for your budget. you'll be able to submit your brief to many production firms and compare rates. otherwise you can come back up with an calculable budget vary and post the brief on Storyhunter, lease production companies come to you. Either way, confirm that the corporate you decide on to figure with has high-quality work samples and skill manufacturing the sort of video you need. A Breakdown of Video Production prices & the way to economize If you're trying to find a additional elaborated answer regarding what quantity your video production costs will be, then you'll have to be compelled to weigh the subsequent factors. the price of video production depends on what style of video you want to produce. AN animated video explaining your business needs completely different production skills than a medium industrial with actors. The higher-quality video you need, the more you'll be able to expect to spend. Unless you're comparison a picture to short, branded content, the length barely factors into video cost. whether or not you're creating a 1 or 5 minute video, the crew and instrumentation can largely be the same. Plus, it won't even build a giant impact in post-production unless the video wants a ton of cuts. Pre-production, equivalent to writing a script, location scouting, obtaining permits, and planning shoots, will take up a touch of it slow and budget. And if your script modifications, your video production prices will probably change as well. If you have got the resources, you ought to write the script in-house, probably with recommendation from your production company. If you have got to scout a motion-picture photography location, you'll even have to budget in time and travel expenses for the scout.
You can avoid this by hiring a crew that's native to the realm you wish to film and who already apprehend wherever they'll shoot. The additional intense your pre-production is, the more it'll value you. Production crew rates rely on their region, market, gear, and experience. If you wish more specialised crew and equipment, equivalent to for 360° video production, you could have to be compelled to pay more. Full-Service Video Production: $1,500-$300,000 (flat rate) A drone operator's commonplace day rates will vary from $500-$1,400. Hiring talent, such as actors or hosts, can value you additional and you ought to embrace this in your budget. However, unless you're doing a giant industrial production for TV, you most likely won't need to rent talent. Day rates are so high as a result of they often include pre-production work also as gear costs. Since most videographers charge by the day, your video production costs can go up with additional shooting days. victimization the higher than rates, you'll expect a 1 day shoot to value around $3,000 to $8,000 for a two-person crew. you'll be able to pay the maximum amount cash flying out a production crew to shoot on location as on the assembly itself.
The best thanks to avoid these prices is to rent native production crews or freelancers who won't have to be compelled to travel. Besides, even though you hire a production company that isn't local, they'll find yourself subcontracting the estimate to local freelancers to lower their own values. This typically may be a a part of their day rate, and it helps them defend their high-priced equipment. It additionally helps cowl the first cost of buying equipment. On an even bigger production, a crew might have to rent cameras, lighting, grips, mics, or different film gear. Most production firms can pass these rental prices directly onto you as expenses. a lot of of the work that goes into manufacturing a high-quality video is finished in post-production, so budget well for this. Motion graphics, or titles, will be separate video production costs as well. rent a Production Company or Freelancer rent a Production Company or Freelancer If your team can handle some areas of production in-house, equivalent to script, location scouting, or editing, then you'll be able to lower your video production costs.
You can economize by hiring a contract crew (a couple shooters and sound techs) rather than a full-service production company.
London, United Kingdom
"The Casual Films team was great to work with."
Head of Marketing, Workforce Mgmt & Scheduling Software
[Image: VeracityColab]
Make Great Video
Make Great Video
Walnut, CA
[Image: Lemonlight]
High-Quality & Affordable Videos for Your Business
[Image: BX Films]
Video Production from Concept through Completion
Walnut Creek, CA
Director of Marketing & Brand, Nucamp Coding Bootcamp
[Image: Kyro]
Videos that Drive Results
"They offer quality outcomes, great customer service, and excellent creativity."
Director of Marketing & Communications, Vehicle Products Co
[Image: The DVI Group]
Business Video Reimagined
[Image: Bottle Rocket Media]
Video Content Agency
[Image: 5:00 Films & Media]
5:00 Films & Media
Mission-Driven Video Production
"We're glad we got the chance to work with them on this project; they simply knew what they were doing."
[Image: Snowy Peak]
"It's wonderful to work with a company that makes us such a priority."
Co-Owner, Progressive Media, Inc.
[Image: Next Day Animations]
Amazing Explainer Videos…
"They truly went above and beyond to understand the content they were working on."
[Image: Gardner Productions]
Toronto Video Production Company
"Gardiner Productions offered excellent service with great attention to detail."
[Image: CRFT Video]
CRFT Video
We build videos that drive results
"We had very clear expectations on the type of product we would receive from them."
Marketing Director, Shelfty CRM
[Image: Commotion Engine]
We simplify complex ideas through animated videos
"I had a great experience working with them."
Director of Content Strategy, Computer & Network Sec Firm
[Image: Colormatics]
Owner & Creative Principal, ThinkinBig Communications
[Image: Shoot You]
Ensuring companies harness the power of video.
Associate Producer, Advertising Services Company
[Image: Sparkhouse]
Videos that accomplish our client's goals
[Image: Brandefy]
Get Results With Video!
Graphic Designer, Packaging Products Manufacturer
[Image: Blue Carrot]
Animated videos for marketing and learning
"The experience of working with Blue Carrot has been professional and we will do it again in the future."
[Image: Slow Clap Productions]
Slow Clap Productions
"The team was adaptable, flexible, innovative, creative, and open to new ideas and solutions."
[Image: Levitate Media]
We produce live and animated video for companies.
"The video absolutely serves its purpose.
[Image: Slate and Mortar Ltd]
Multi Award Winning Video Production Company
"They were focused on our quality requirements and really good at working around our needs."
[Image: Storyfarm]
[Image: Picturelab]
Video Production Company
Mountain View, CA
[Image: Mighty Fine Production Company]
Mighty Fine Production Company
Winning Video Production and Motion Graphics
"Their creative ideas and unique approaches to visual details were commendable."
Creative Director & Designer, Veritiv
[Image: LiFi Media Production, LLC]
LiFi Media Production, LLC
New England's Premier Video Production Company
"Their turnaround time and quality end product were impressive."
[Image: Motion Creativ`]
Motion Creativ`
"Their professionalism and experience shine through every time."
Co-Founder, Health & Wellness Company
[Image: Moodive Studio]
Custom Animated Explainer and Promo Videos
"They easily took my idea, script, and concept and made an animation that worked."
[Image: The Motion Grove]
Full Service Video Production in DC/MD/PA
[Image: Gambarr Malaysia]
[Image: Epic Media Creative]
Epic Media Creative
[Image: Signature Video Group]
Signature Video Group
[Image: PIGEON STUDIO]
"We were most impressed with the quality of the PIGEON STUDIO's work."
Founder & Principal, Behaviour Change Partners
[Image: webdew]
Let's put your ideas into motion with videos!
[Image: Umault]
VP Solutions Marketing, Conversational AI Company
[Image: BluBlu Studios]
Design-driven, Award-winning Animated Videos
"The quality of animation and sound design of the video was world-class."
Head of Business Development & Marketing, Apricot Finance
[Image: Chamber Media]
World Class Video Production & Advertising
"We're impressed with their effective communication, quick turnaround time, and professionalism."
[Image: Early Light Media]
Early Light Media
"Frame.io worked tremendously in both submitting and detailing edits along the progress of the video."
Director of Marketing, Real Estate Firm
[Image: Luminoustudios Inc.]
Video Creators for Brand Marketing
Director of Marketing, Brooklyn Robot Foundry
[Image: Prosper Digital TV]
"Prosper Digital TV was very dedicated to telling the story and building a narrative to produce a high-quality video."
Grants & Special Projects Manager, Nonprofit Organization
[Image: PluckStudio]
Agency-Quality Commercials, Videos, & 3D Animation
"Patrick was very professional and very easy to work with."
[Image: SPG Media]
SPG Media
"They never shut our ideas down, so working with them was a pleasant experience."
Visual Communications Content Creation Agency
Communications Director, Connected Naton
[Image: Vermillion Films]
Birmingham, United Kingdom
Birmingham, United Kingdom
5% Other Digital Marketing
"I wouldn't hesitate to recommend them to anyone who needs any video content."
[Image: Frontiers Animation]
From Idea to Animation!
Communications Director, Civil Rights Organization
[Image: Fog Coast Productions]
Fog Coast Productions
We Help You Win With Video Marketing Content
They take the headache out of producing a video."
Director of Marketing & Communications, Riggs Distributing
[Image: Awakened Films – New Jersey Video Production]
Awakened Films – New Jersey Video Production
You need ads. The advertisement is very spectacular, people not only like to watch the advertisement till the end, but also like to share it with their friends. However, good ads cost money, and you don't have access to the Scrooge McDuck repository. You don't need to spend a lot of budget to create successful ads. What you really need is courage, determination and ingredients, we will explain to you in this article. How to make a great advertisement: The must-have ingredients are the same as any great recipe, and effective advertising requires two not-so-secret ingredients.Your story is crucial: determine whether the ad will survive or die. The purpose of advertising is to help viewers imagine that your product brings a better life.
You have to paint such an exciting picture that people want to blend in and live in it. This magical world. You do not sell products. They showed us how to bring a richer life to your products. This extra chewing gum ad is well done. Weave the product into one of the most important human stories-two people who love each other. Eventually, your brain begins to associate the strong emotions you experience while watching the story with the product itself. Therefore, find a story worth telling. Your brand personality.It is not enough to tell a good story. Your ad should reflect what you mean.
You need to tell a story that suits your business.
This is one of the reasons why this advertisement is so effective for Thai life insurance. This emotional brand style is suitable for Thai life insurance and can be recognized immediately. The important thing is that the tone and appearance of the video must match your identity. In this way, the audience will keep in touch with you, from casual interests to passionate evangelicals. This is how to create a storyboard for your ad in minutes.
Do you want to spend too long moving the ad storyboard?It doesn't have to be painful to make a synopsis for the video. Displaying thumbnails of thumbnails frame by frame can save you time and create the best ads. The synopsis allows you to identify the elements that are really effective and delete them. The storyboard itself is an art form, and we can immerse ourselves in the details for hours (or even hours). However, in order to help you quickly create the best advertising video, we will briefly introduce you (on the contrary, there is an additional tool that allows you to perform this process faster than Flash.
First of all, how to make a story like a professional Story Board:
Determine the type of story to be told in the ad and design it.What are the main roles? What drives action? What happens at the beginning, in the middle and at the end? Draw the scene. Use flashcards, storyboard software or whiteboards to outline each scene. add notes. Add comments and scripts. Anyone looking at your storyboard should immediately understand what happened.
How to write a business script well so that the audience cannot see another way. What about the script? Know your market. If you don't know who you want to write to, you will run into obstacles and your scripts will not be as effective. Use rule one to save time and avoid headaches. Define your viewer keys and make them clear.Then write your script to make it talk to him directly. What do your ideal customers say using VOC data (customer opinions)? What sentence do you use? How would you describe yourself and a product like yours? research seriously.
You can use polls, support emails or forums like Reddit and Quora.
Write down important sentences, words and phrases, and save them as appropriate. This will make your words sound real and real to the audience. Story before writing a wordNow that you know who to chat with, you can create stories they will like. Make sure it has a clear beginning, a clear middle and a clear end. Everything in the script should satisfy the story, so it should be ruthless in eliminating dead spots. weight. Designed for a single viewer. Have its own story
How much should I pay for a commercial video?
What is a reasonable
commercial

video cost?

We believe a high quality commercial video would start at cost around $7000, and go up to around $10,000 for a full length film day, with added locations and actors, which alone can sometimes cost about $1500 – some companies prefer to have their production staffed with models, other times founders are ok starring in it themselves or staffing it with normal people instead of actors. 

Most companies that offer a comparable service are planing to sell you staff and services you don't need.  That's why many companies cost $15,000 and above for a single commercial vide.
What to include in a
commercial

video?  Here's what our friends at video brewery recommend: 

commercial is all about community. In most cases, people are funding you as much as they're funding your project. They want to see you, hear your passion, and get excited with you. Viewers also want to make sure you seem competent and trustworthy. When you're on camera, bring all the energy you can muster, have fun, and smile often.
Tell viewers who you are.

Tell viewers the story behind your project.

Come out and ask for people's support, explaining why you need it and what you'll do with their money.

Talk about how awesome your rewards are, using any images you can.

Explain that if you don't reach your goal, you'll get nothing, and everyone will be sad.

Thank everyone!
Commercial Video Pricing Chart:
Commercial Video Budget:
| | |
| --- | --- |
| Service | Rates |
| Pre-production and Project Management: | |
| Producer, Creative Director, Executive Manager | 750 |
| Script – Story Writing, Scenario, Narrative Scope  | 500 |
| Visual Planning – On Screen Visuals  for Cinematic Scenes | 250 |
| Logistics Director for Talent & Locations, Film Day | 750 |
| Film Production Day: | |
| Director of Photography, Cinematographer Full Day | 1500 |
| First Art Director , Assistant On-Set Producer | 550 |
| Camera Equip Rentals, Lens Kit, & Light Rigs | 600 |
| | |
| Data Capture & Media Shipping – Transfer, Encoding, -300GB | 250 |
| | |
| Post Production Editing: | |
| Editorial Sequencing, Producer Selects | Free |
| Video Editor – Main Piece, up to 4 revisions | 3000 |
| Post Production Assistant Editor | 350 |
| 50 Image Photos selects / editing / color correction | Free |
| | |
| | |
| Grand Total Project | $??? |
| Extra Talent and Locations Package (2 actors, location rental) | $2500 |
We should be clear that the above services are for your premium production staff and a great quality of people to work with.  And it already includes a handful of amazing "free/included" services, like selecting the best footage, providing images and stills at no extra cost, and the like.  If you want pricing options like that, please feel free to contact us .
And when you add in the cost of rented locations, or hiring models and talent, that is why a Commercial Video cost can get to over $10k.  (Our locations and talent are much more affordable, please do reach out to find out about the Talent+Locations package and how it can fit with the above commercial video services.)  
So when people are saying they can produce a video for your for $2k, you must ask – what of the above services are being left out? It basically means they are hiring camera people who are working for under market prices, which usually means they are offshore, or inexperienced.  
REGARDING LOW COST, BUDGET COMMERCIAL VIDEO COMPANIES: If you are hiring a production company for anything less than $6,000, then either they are not doing some of the essential roles stated above, services that are entirely needed for developing and creating a successful high converting commercial video production, or they are deciding to be working with minimum wage workers, when they should really be giving you top talent.  
Here's how to think about it – In any artistic creative endeavor, top talent in the industry represents an enormous difference in the final creative impact than "some guy who knows how to play guitar".  That's why a guy in a restaurant with a guitar (your $3k video guy), really is incomparable to a "grammy nominated singer playing at red rocks" (your $50k video company).  
I don't know about you, but if I just spent the last 5 years developing my new company and  commercial project to be the best in the world, I probably wouldn't leave the fate of my product launch in the hands of inexperienced people who would want to cut corners and hire minimum wage workers. 
Be we get it.  You are a startup. So maybe you won't get Beyonce for this production.  But at least you can find someone who is several leagues ahead of that restaurant player, someone who went to an ivy league school for film and persuasive media production, and a company that has a vetted track record and made hundreds of commercial videos, and even run multiple Million-dollar commercial campaigns, not to mention won corporate video awards. That would probably be a good baseline, if you want to be serious about starting your company through Kickstarter and having a video advertisement that can convert customers for years to come. 
These budget companies might tell you, oh, script writing is free, that's how our prices are so low.  But what that really means is that they will write a script in 15 minutes, without doing any market research, and it will come out looking like your mom's boring infomercial.  When we say that we have a team of masters in creative film writing from Stanford and Columbia, what you are really getting is a whole lot more experience and knowledge, and a baseline of intelligence, for how to create a high converting commercial video more than any budget commercial video house would provide.  And still the cost is about half of what many larger video companies and ad agencies would charge. 
Should I choose a
commercial

video production company?

In most cases, a video agency that "does everything" is a lot less experienced than one who focuses on a specific video type.  We have been in the realm of commercial videos since 2009, and were the first company in the United States to focus specifically on commercial video production.  After $23 Million revenue, our company has proven that we know the culture, attitude and direction of commercials, much more than your average production company.
Can you change your
commercial

video once it's live?

Sometimes a little beta-testing is a good thing. commercial does let you edit your video as you go, so if you see that not enough people are finishing it, you can upload a shorter version which would probably convert better. 
How to Make a
commercial

video

Contact us to find out!

In general, the process is:

-Discover, Market Research

-Video Proposal, Screenwriting

-Storyboard and Shot List

-Logistics, Location, Casting, and Scheduling

-Full Film Day with Equipment and Cinematographer

-Transcoding and Data Management

-Video Editing, Versions 1 through 4

-Sound Design and Music

-Hollywood Color Grading

-Final Polish Noise Reduction

-Final Video Encoding and Compression
January 27th, 2020 What you pay and your pricing depends on who does your fundraising video, and the quality of the studio, so that you can get world-class commercial advertising video production at an affordable cost.
commercial Video Production – Get Pricing
How Much should I pay for
commercial

Video Production?
Advertising Video Production and Imaging for Fundraising – Pricing Cost Details
Pre-production:
Gaining clarity about the visual scope of your project, deciding what video type and which scenes would add the most value to your video. Phone calls where we reference the questions about your project and personal motivations behind it. Ongoing email support and language development as we arrive at interview plan and get to the heart of what the project is. Main points for the interview. Working out defining and scheduling visual elements and resources for production day.
Video Production Day:
Complete Film Day with our awesome Cinematographer plus Assistant. Reference your main points in the interview and on-camera conversation. Filming additional visuals, capturing a sense of place and bringing to life the project. We follow our shot list and capture each visual element as part of 4-5 actions sequences involving people who are enjoying your product, the lifestyle elements, behind the scenes, and other imagery.
Video Editing and Revision:
Comprehensive interview editing and narrative arc sequencing to persuasively describe the project and your campaign call to action. Developing visual sequences and cuts to accompany the interview. Audio mastering, sound design, transitions and title cards. Color correction. Integrating feedback, adjusting the video to meet client goals.
Commercial Video Marketing Campaign Marketing:
Best Practices for running your commercial campaign, approaches for generating community engagement through direct email and social media that showcase your campaign to your followers. Templates to ask for writeups on blogs, and guidelines for email pre-conversation with potential backers. Strategic timelines: When to make certain announcements, and how to leverage "launch days". Email and phone support during your campaign.
Video & Consulting – Get Pricing
Video Production Frequently Asked Questions:
Definition of Professional Video Production:
Having a solid, experienced director/producer using professional tools and significant time investment to make your video.
Benefits – Reliable quality that conveys your credibility.  No apologies needed.
Best Uses – Commercial Video campaigns, company profile videos, product pre-sale videos, and fundraising for commercial campaigns.
Do I need kickstarter video production?
Do you want to increase credibility, build your brand, attract new customers through  commercial videos?  Do you have an interesting story behind your project?  For these types of tasks, you definitely need a professional or premium level of quality to get a satisfying end result from your video product. And most video companies have only done a couple commercial projects. The thing about video for your commercial project is that you might benefit from working with an agency that specializes in commercial video advertising, so that you can get the latest research about what is working for this unique Fundraising format.  If you have sufficient resources to hire a video company, and you want a video that is able to compete during your commercial crowdfund fundraising at the highest level, we are a top-drawer Kickstarter studio production for affordable video production rates, and we will tell your story with incomparable style and class.
How much should I pay for
commercial 

video production?
Things to consider:
Time.  The more time that is spent in pre-production planning, scripting, location scouting, shooting, special effects and editing, the better the final product will be.
Talent.  The talent of the people working on the project is really important. When it comes to online video production, as with most things in life, talented and experienced people tend to cost more.
Tools.  You can produce a video with your cell phone.  Or you can use a high-end camera with a professional videographer and experience in post-production for commercial uses. Sophosticated narrative development and story creation is also key.
A guidepost for budgeting your video production:
For most other production companies, an agency quality storyline, filming, and three minute HD video for website or business project might end up costing $15,000 upfront if you consider the corporate video clients they typically work with, as well as the variables between production companies.

For StartMotionMedia, with our streamlined video production and campaign marketing process, we focus on helping inventors and startup project creators have access to professional video to succeed on their commercialand indiegogo-type commercial intiatives. We have performance-based pricing designed for startup companies who need affordable rates. Because of this, we can offer you a chance to work with our agency at top-level of production quality for significantly lower cost.

What's the cost of to get my

commercial

Video Produced? How much for Campaign Strategy Services?

Request a Bid to see our current rates and availability.

I hope this gives you a reasonable idea of where to begin in your budgeting process for how much you'd consider investing in video production and campaign services for your project.
commercial

Video Production – Motion Advertising and Fundraising Videos
Branding
A process-driven approach for making your video project stand out.
Your commercial look and feel is made up from more than just your project title and the video and images you use. Our commercial landing page brand development can help you create the perfect identity so that your visitors will see what sets your business above the rest. Whether you've got all your content already lined up or you are just starting out, we'll make sure your commercial project shines.
Video
Plan, film, edit, and share.
Your best marketing tool is what you are able to share. We create a complete video plan for how to thoughtfully engage your audience at every point in your video, one that will help you create a loyal following from your viewers. The best part about a professional video? It builds your project's reputation and will support you to put your best foot forward, not to mention it's the thing that your users will use to weigh the quality of your project, and what they point to when explaining your project to their friends.
Strategy
Research and analysis, the path to highest growth.
Our strategy consulting serves as the leadership for your team to market and implement your launch. After hundreds of campaigns, we've discovered the reliable process-based tactics of customer acquisition that are specific to commercial TV. Because of the breadth of our experience, clients gain access to some of the most cutting edge approaches for how to scale their peer-to-peer and advertising outreach and increase the number of backers they can convert.
commercial Video & Commercial Video Consulting – Get Pricing
What people are saying:
"Working with StartMotionMedia was one of the best decisions I've ever made! They are true professionals, who know how to make " commercial" videos that work – just have a look at our video and you will know what I mean : youtu.be/ZysUzEBR0lg . They also advised us on strategies and were so experienced on how commercial works, able to adopt the strategies as the environment changed and come up with such great ideas on the fly. If you are looking for someone amazing and results that are extraordinary, look no further!" -Jong S, founder of HOPii -Raised $382,321
"We got prompt responses. StartMotionMEDIA is very informational when it comes to actually kickstarting a project. This process can be very overwhelming and he will sit down and walk you through it. He wants you to succeed and this is obvious." -Julien S Co-Founder of GreenTraveler – Raised $136,276
"They were outstanding at putting a plan together and then dragged me towards the finish line.Before I met with StartMotionMEDIA I truly had no idea where to even start in creating a commercial-Tracy O –
"StartMotionMEDIA has gone through the process of helping so many clients present their stories–and rally supporters around those stories–that I knew they would help me launch a successful commercial campaign." – Janel H –
It made me rethink my funnel by building it up first and testing it with customers on the list. I feel far more comfortable with the list so I can turn it on.- Jonathan K – Raised $54,207
"Unique background that combined a technical education from Stanford, we found that very appealing" -Vivek K. -Raised $46,824
Video & Consulting – Get Pricing

"StartMotionMEDIA created an inspiring commercial video plan for our project. Successfully Funded! Their eye for capturing the human spirit made our message so compelling."
With deep appreciation, Magalie Bonneau-Marcil – Summer of Solutions.
Connect – Engage – Create – Launch
THE PROVEN STEPS TO RAISE MONEY THROUGH VIDEO PRODUCTION
CONNECT
• Clarify your business concept and develop the sales pitch and your story
• Case studies of successful projects: Learn how the successful projects did it
• Schedule an organized and reliable launch plan, learn key software
• Position Your Campaign with Research: Test your project
• Organic list building, friends & family outreach strategy
• Landing page design
ENGAGE
• Connect with influencers, guide for how arrange for some actual PR
• Tools & software walkthrough to implement your content strategy
• Social media etiquette & communication rules
• Expand your influence and reach backers who actually care
• Create strategic partnerships & build your reach
CREATE
• Carefully spec out your film production day
• Choose the Right Goal – use my calculator to measure
• Make your video even better with locations and actors
• Production planning & equipment, step-by-step video process
• Video creation: full day of filming with our cinematographer
• Audio & video mastering: the professional secret touch
LAUNCH
• 10 essential tools to run your campaign and drive engagement
• Warm the engine and get verbal confirmations
• 6 big methods for driving traffic to your campaign
• Develop your fundraising "ask" and get money
• Analyze, retarget and unlock new participation
• Emails word choice guide to get you even more funding
• Systems for managing your backers, how to train evangelists
BONUS:
Our COMPLETE course of detailed commercial video  lessons & useful tools
Want a hand in your commercial video project? Contact Us