Are you confused between hiring a web designer and a web developer? Give it a thorough read to know the answer to help you make an informed decision.
Web Developer vs. Web Designer
Your website is crucial for digital success – the experience matters as much as the perception. People spend 6+ hours online daily, making web development vital for businesses. Studies show that 38% of visitors won't interact with an unappealing site, highlighting the importance of a well-designed website.
When we talk about websites, web developers and designers play key roles. They have distinct responsibilities but collectively contribute to creating an amazing website. An experienced web developer melbourne and designers collaborate to incorporate essential design elements such as colors, graphics, navigation, and UX.
To simplify, we have created a guide to differentiate functions. First, let's review the fundamentals of these constructs.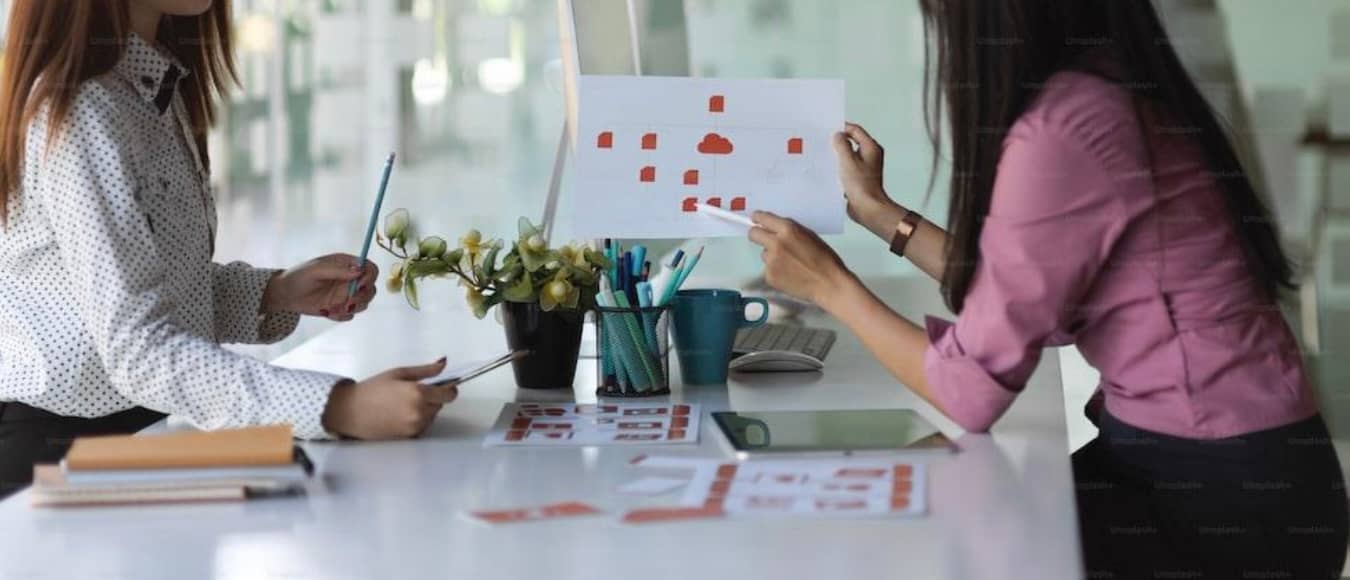 A Web Developer or a Designer- Which One to Select for Your Business
Web designers and developers collaborate to create websites by defining functionality and visuals, complementing each other's strengths. Discover roles & differences: web developers vs. web designers.
Work of Web Developer
A web developer builds websites using programming languages and complex coding techniques. Web designers create visuals, while web developers make them functional by working on front and back ends.
Web developers manage server-side programming, databases, and technical support for site functionality. They test and maintain websites and bring design ideas to life.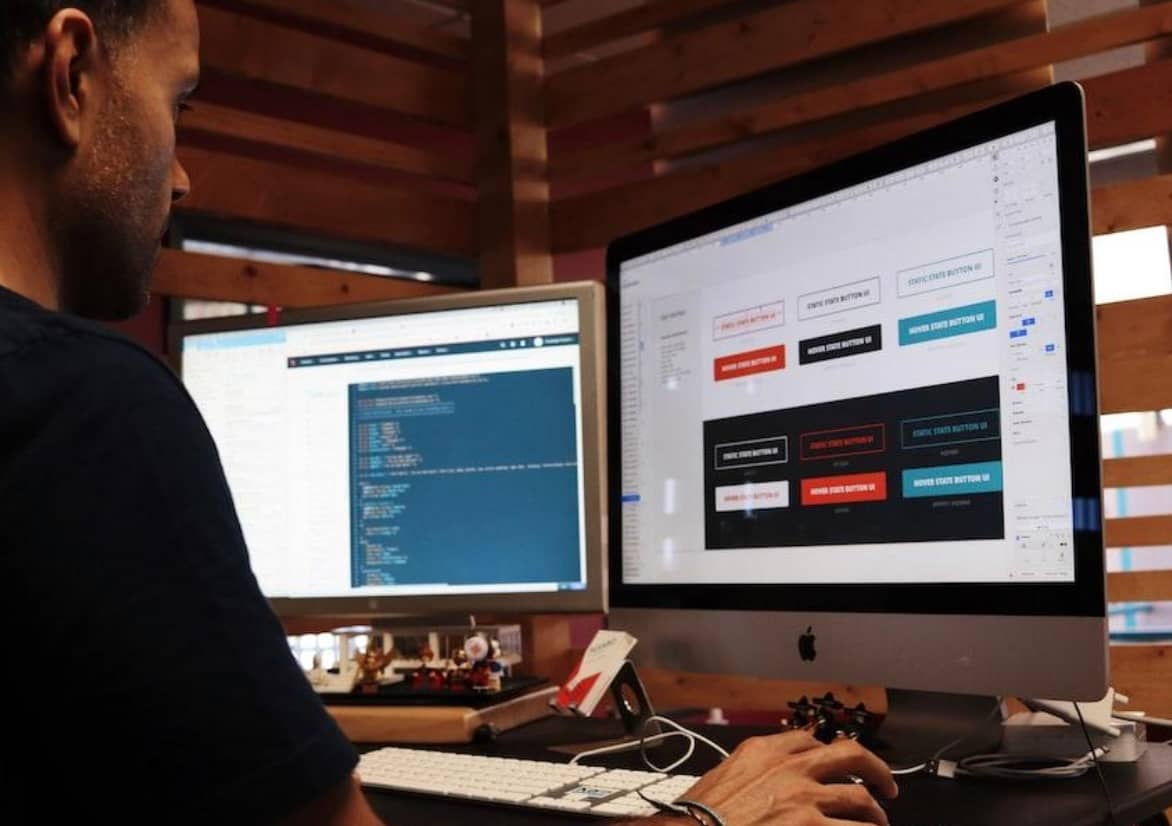 Why Should You Hire One?
Web developers build functional websites by translating web designs into fully functioning sites using advanced coding and programming. They specialize in website technical aspects, ensuring responsiveness, security, and performance optimization.
They are crucial in implementing interactive and user-friendly features. The code and integrate web elements for both websites' front and back ends, making them dynamic and interactive for optimal user experience.
A web developer support and maintain websites to keep them bug-free and up-to-date. They optimize performance and address issues promptly. Hiring web developers improves website quality, user experience, and business success.
What Is Their Responsibility?
Web developers build and manage websites. They construct websites using JavaScript, PHP, and other web-centric languages. HTML and CSS structure and style the website.
Web developers must test and debug. They find and fix flaws in the website's code.
Writing optimal code is also essential for website performance.
Web developers document codebases, APIs, and instructions for future reference and team cooperation. Web developers also collaborate. They collaborate with project managers and designers to understand and achieve project goals. They collaborate to ensure the website satisfies specifications and achieves goals.
Work of Web Designer
Web designers focus on the look and usability of websites by creating designs that meet client needs. They collaborate with clients to develop website layouts and structures that drive conversions and engage users.
In addition, they optimize websites for different devices, conduct usability tests, and gather feedback to improve user experience. It's the responsibility of a web designer to keep the website modern and unique while working closely with developers on technical aspects. They create an attractive and functional website.
Why Should You Hire One?
Hiring web designers is vital for businesses seeking captivating and user-friendly websites. Website design impacts user attraction and retention. 94% of first impressions are based on website design, making it crucial for a visually appealing and user-friendly interface.
A poorly designed website can drive customers away, even if the company offers exceptional products/services. A web designer creates visually appealing websites that align with a brand's identity and effectively communicate its message to users.
Web designers can enhance a business's digital presence and boost user engagement by creating a well-designed website that attracts and retains users.They improve user experience and convert visitors into loyal customers.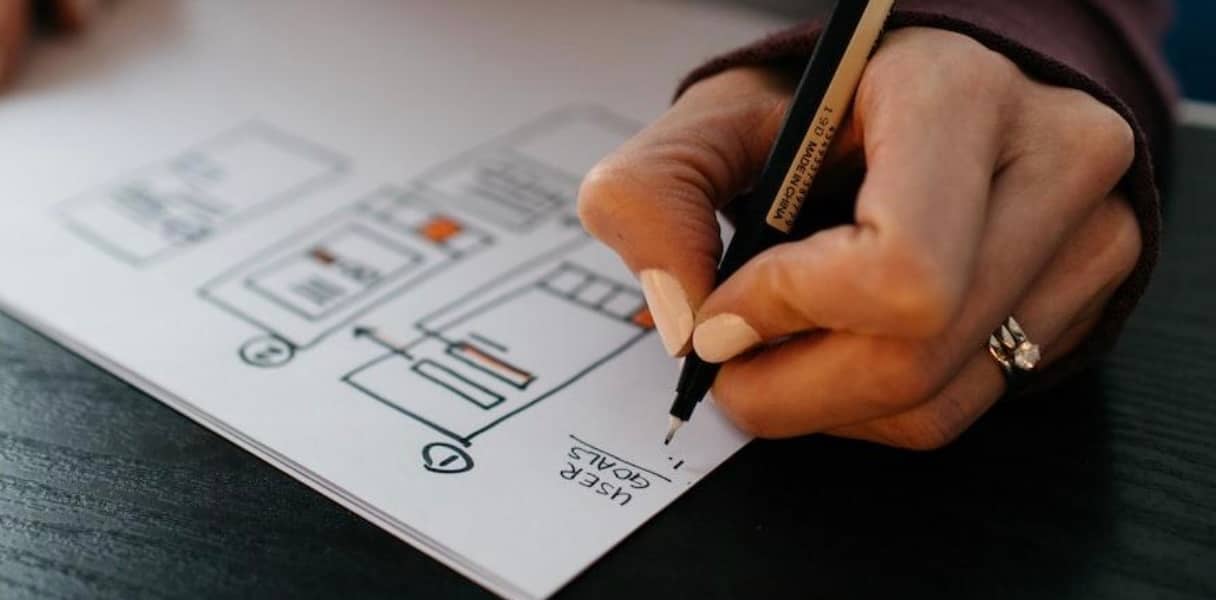 What Is Their Responsibility?
Web designers craft UI and UX, performing crucial tasks. They conceptualize creative ideas and translate them into visually appealing designs. They use art and design skills to create layouts, choose colors and typography, and incorporate graphics and visuals for the website's purpose and target audience.
They establish design guidelines for websites and ensure consistency in design elements to improve user experience.
Web designers work with clients to understand website functions, gather requirements, research, and create wireframes and prototypes.
They test and improve website performance and user experience.
Web designers create visually appealing and user-friendly websites.
Web Developer vs. Web Designer: Differences Tabulated
It has been indicated that a web developer and a designer exhibit certain commonalities yet present distinct disparities. Web development is important and both the developer and designer plays different yet important roles. The following five items merit one's attention:
| Role | Web Designer | Web Developer |
| --- | --- | --- |
| Focus | Web page appearance and usability | Web page functionality |
| Responsibility | Create a visually consistent and easily navigable web page that effectively communicates information | Develop a web page that adheres to web standards, functions as expected, and provides appropriate feedback to user interactions |
| Technical Knowledge | Proficiency in web page layouts and visual elements | In-depth understanding of programming languages and frameworks |
| Tools | Wireframe and mock-up tools, graphics editors (e.g., Adobe Photoshop) | Frameworks, libraries, integrated development environments (IDEs) |
| Salary | Salary range: $52,315 to $60,015 per year | Salary range: $60,262 to $89,985 per year |
Which One Do You Need to Hire?
The inquiry regarding the necessity of a web developer or developer can be effectively addressed by evaluating the competencies required for various website-related responsibilities.
This would assist in enhancing comprehension as to whether a website developer or a website designer would be necessary for the task. The following table illustrates distinct tasks and the corresponding professional designation ideal for executing each assignment.
| Task | Web Developer | Web Designer |
| --- | --- | --- |
| Design webpage layout | | ✔ |
| Build contact forms | ✓ | |
| Update websites | | ✔ |
| Test webpages to identify errors | ✔ | |
| Create logos and other images | | ✔ |
| Optimize websites for improved speeds when loading and navigating. | ✔ | |
| Design responsive landing pages. | | ✔ |
| Maintain and update websites. | ✔ | |
Conclusion
Both web designer and a web developer play a complementary role in creating a webpage. Designers handle page layout, interaction design, animations, and user experience, while web developers ensure webpage functionality.
Designers focus on visuals and user experience, providing engaging design and easy navigation. Front-end developers work with designers to ensure interactive elements function properly, while back-end developers focus on underlying services for website operations, as seen in a shopping site.